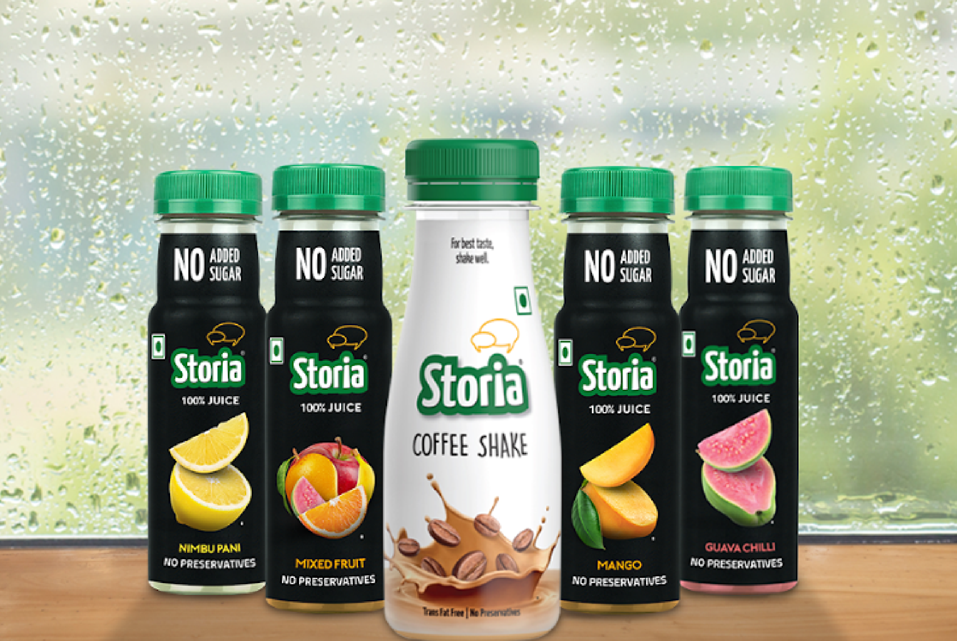 THE CROSSOVER YOU DIDN'T KNOW YOU NEEDED
MONSOON SNACKS X STORIA DRINKS
We've all grown up with a love-hate relationship towards the monsoon season. But one thing we all seem to agree on is the deliciously comforting assortment of rainy-day snacks. As thunderstorms and light showers start filling up the white noise surrounding our spaces, what better way to indulge in this beautiful season, than by replenishing with a crossover episode you never knew you needed!
That's right, we're bringing the "best" combinations of Storia drinks with your all-time favorite monsoon comfort foods. Recipes included, so go all out and test your culinary skills at home!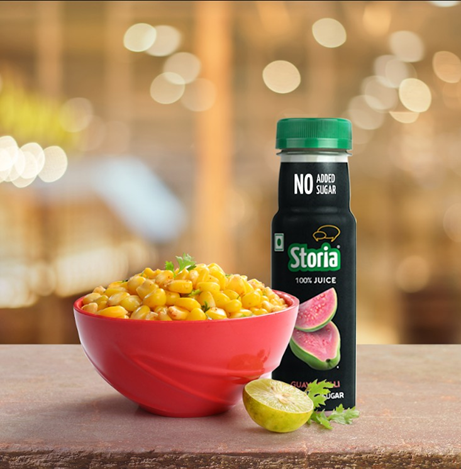 SWEET CORN MASALA X GUAVA CHILLI JUICE
Be it boiled sweet corn or charcoal roasted bhutta; corn has always been such a quintessential monsoon food. From the earliest memory of eating streetside bhutta with our parents, to then enjoying a quick corn chaat with friends; our rainy-day memories are incomplete without this delicious and healthy dish. But what makes it even better? Pair it with a cool glass of
guava chilli juice
and you got yourself a complete package. The tangy juice adds some chatpata tanginess to your sweet corn.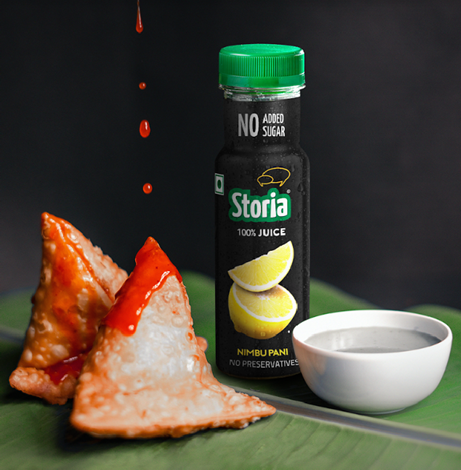 SIZZLING SAMOSA X NIMBU PAANI
Samosa or as we like to call it, the one love triangle that never ends up in heartbreak! More often than not, we end up eating samosas as an evening snack, especially when there are family guests coming over. But the joy of eating a hot potato or paneer stuffed samosa while it rains outside is something else entirely. Pair it up with everyone's favorite green chutney and then some lemonade
(nimbu pani)
to cool down the after-effects of that chutney, and you've got yourself a meal that will leave you repeating one word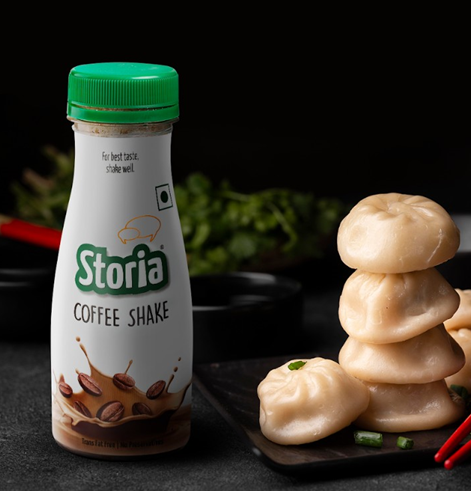 MOMOS X COFFEE SHAKE
Steamed momos a.k.a the magic momo are everything you want and more on a chilly rainy day. Not only are momos so warm, comforting, and delicious (a literal blanket that you can eat); they are the No. 1 rated rainy-day food by most people. Stuffed with a delicious assortment of veggies or meat, momos can be either steamed or pan-fried. So this rainy season, whenever you sit by your window and binge on your favorite momos, here's a little dose of caffeine to help beat away the blues. A
coffee shake
helps tone down the laziness that comes with snacking. And come on, everything goes well with some coffee!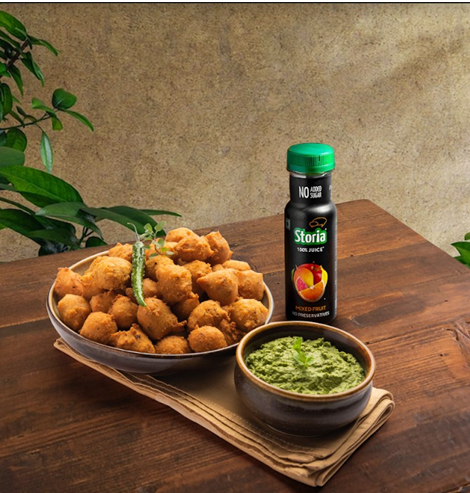 DAL VADA X MIXED FRUIT JUICE
When it is drizzling and you know that the rain is just going to increase from thereon, that is the best time to cook some sizzling dal vada. Bonus points if you make some green or red chutney to go with the balls of pure nostalgia. Dal vada is so popular that you can get it anywhere during the monsoon season. While you indulge in a bowl of steaming vada's, don't forget to pair it with a side of onion, fried chilies, and a big glass of your favorite
mixed fruit juice
The juice helps add a little zing and texture to the otherwise rich, pulses-filled vada.