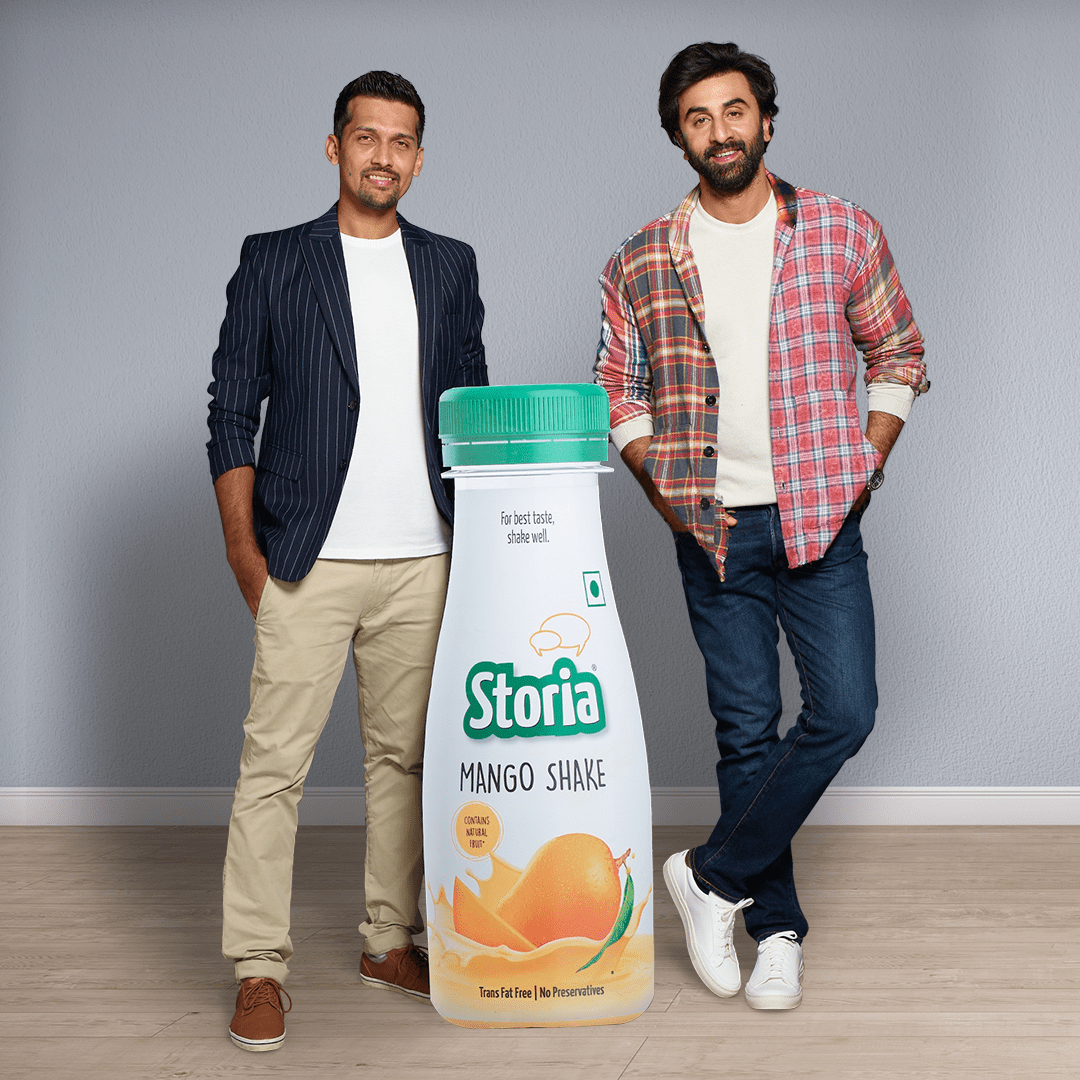 Storia X Ranbir Kapoor A Fruity Affair
A surreal journey, we actually knew was coming, finally saw fruition. Our association with Ranbir Kapoor was literally a rager of all kinds! From being extremely stressed about all the preparations, to being knocked out with excitement on small wins. We did go through it all. The office atmosphere (which is usually so chill and easy) was electrifying these past few months.
Let alone the "masti" we've all done in the conference room while throwing ideas at each other, this project actually stands out for us for a lot of other reasons. We've un-learnt, learnt and re-learnt so much! We came across ideas that were so cool and execution methods that we had only read about on the internet. Having to actually go through this process honestly made us feel like we were on to something super creative here. And creative it was!
Here's a little peek into how, when and why we took the route of staying fruited.
Stage 1: Ideation
Our philosophy has always revolved around staying true to ourselves. A clear thought while ideating over this project was to simply extend our brand's personality into the output. And then came the snowball of ideas! Countless hours spent brainstorming (and digressing from the main conversation) finally led us to an idea that we honestly didn't see coming. An association that blew the ball out of the park!
But this had to be a one-of-kind project. Definitely not the one where brands shake hands with a celebrity to upscale sales and reach. We saw this alliance with a lens of further cementing our promise of building a nutritionally strong country while also providing the most delicious shakes with India's highest fruit content.
So there it was! A locked idea - A digital commercial with India's star paired with a chimpanzee, who probably stole the show.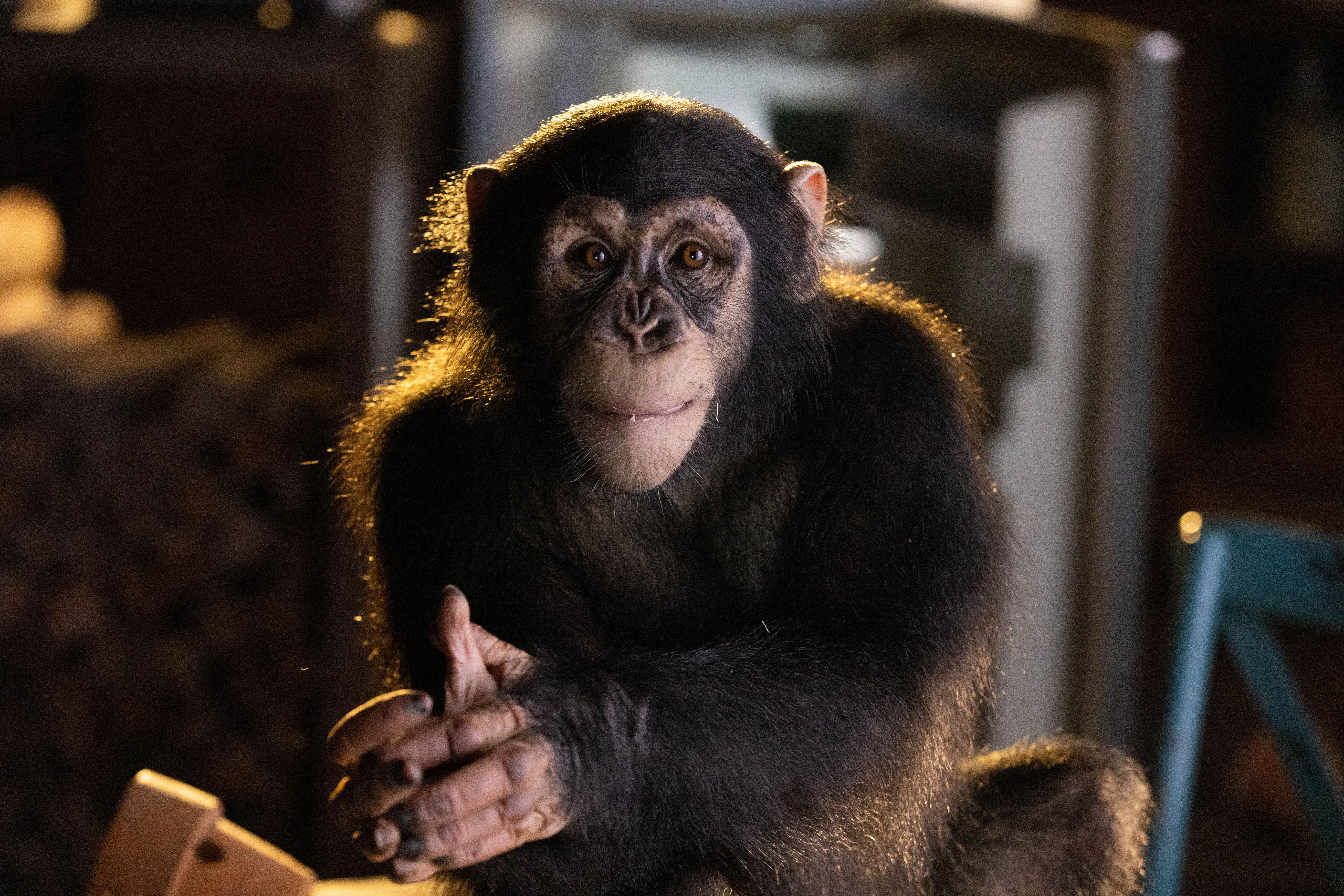 Stage 2: Planning
Our hearts had literally started pumping adrenaline by this time. With the idea locked in, it was now time to plan the execution of the film, the social media strat, the media plans, the photoshoots, the static ads and phew! It was a whirlpool of emails, documents, phone calls and challenges at work. While some challenges were easy to overcome, some put us in a spot we didn't know we could push through. The permissions to shoot with the chimpanzee for example. We loved the idea of working with the cutest chimpanzee there ever was, but we couldn't just take him by the hand and start shooting, right? Permissions and approvals from the Animal Welfare Board of India had to be taken. Moreover, there were probably a million conversations that took place with the certified trainer and the production crew to figure out how, when and what kind of safety parameters have to be taken while shooting with the primate. Except for the trainer, none of us really had any experience of that kind. But as fate would have it, the outcome was beautiful indeed.
The beauty of planning something that big was hidden in the fact that we were never at any point 100% ready. Things did fall apart and the team did have to think on the spot to come up with ideas to save the situation. Not to boast but, we did come out of every situation with all guns blazing, ready to take on the next challenge!
Stage 3: Execution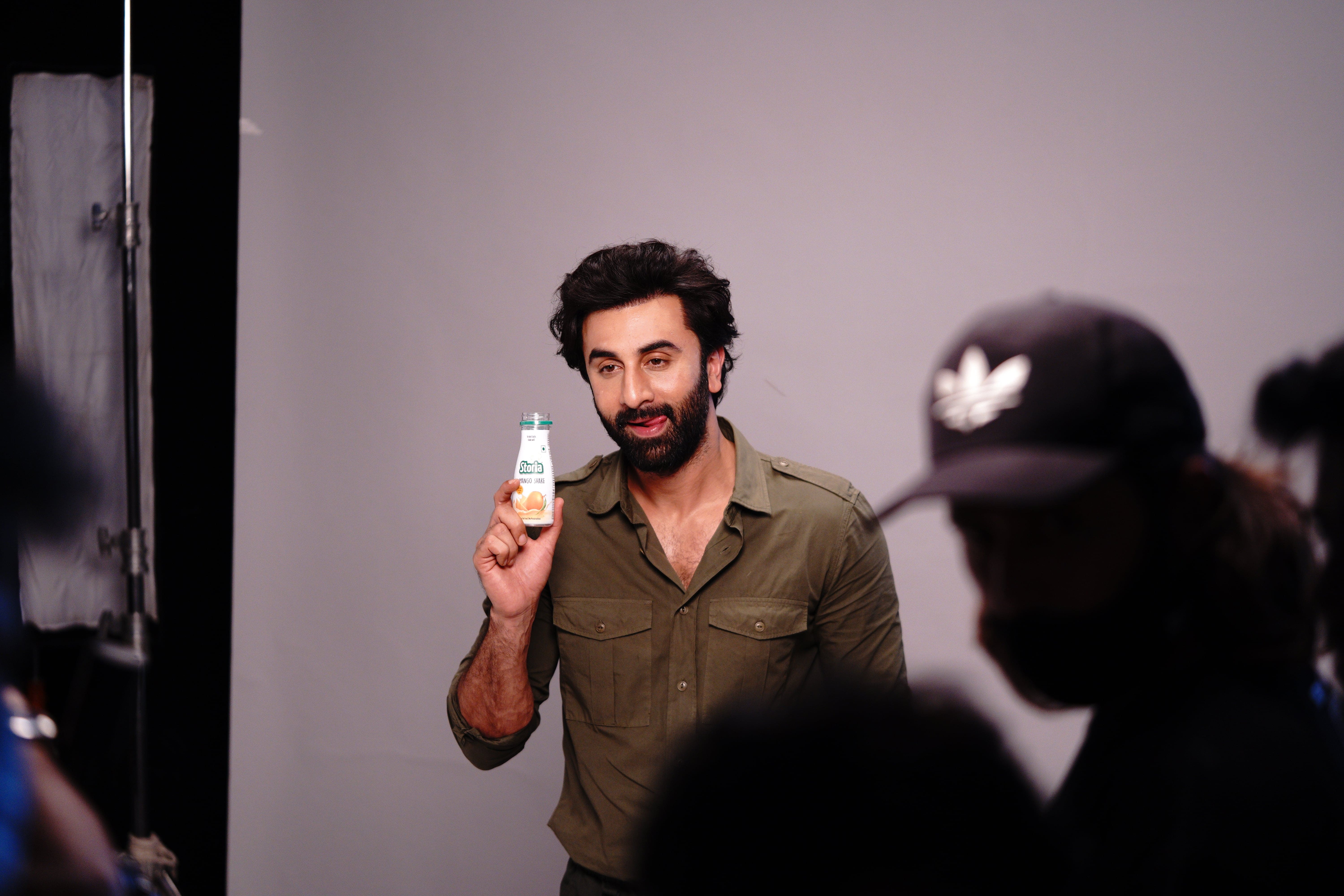 As plans were set, it was now time to say, "lights, camera, action!" And boy did we have a blast on sets! It was a sheer pleasure to see our team work flawlessly with Ranbir Kapoor and his team. Yeah, there were ups and downs here as well, but we did manage to come out of every down, spiritedly!
We rolled through the span of 2 days for the commercial and photoshoots that we had planned (and then we partied for 2 days to celebrate as well) and then held our breaths tight for the final output to come out. The final output indeed got us more excited than we initially were, when we started out with this project.
Just as anticipated, we had created a perfect blend of strategy, creativity and quirk. A blend that defines the core of Storia.

Our mission to break the clutter in the industry with something innovative and young finally saw fruition. It brings a smile to our faces. We hope it does to yours too.