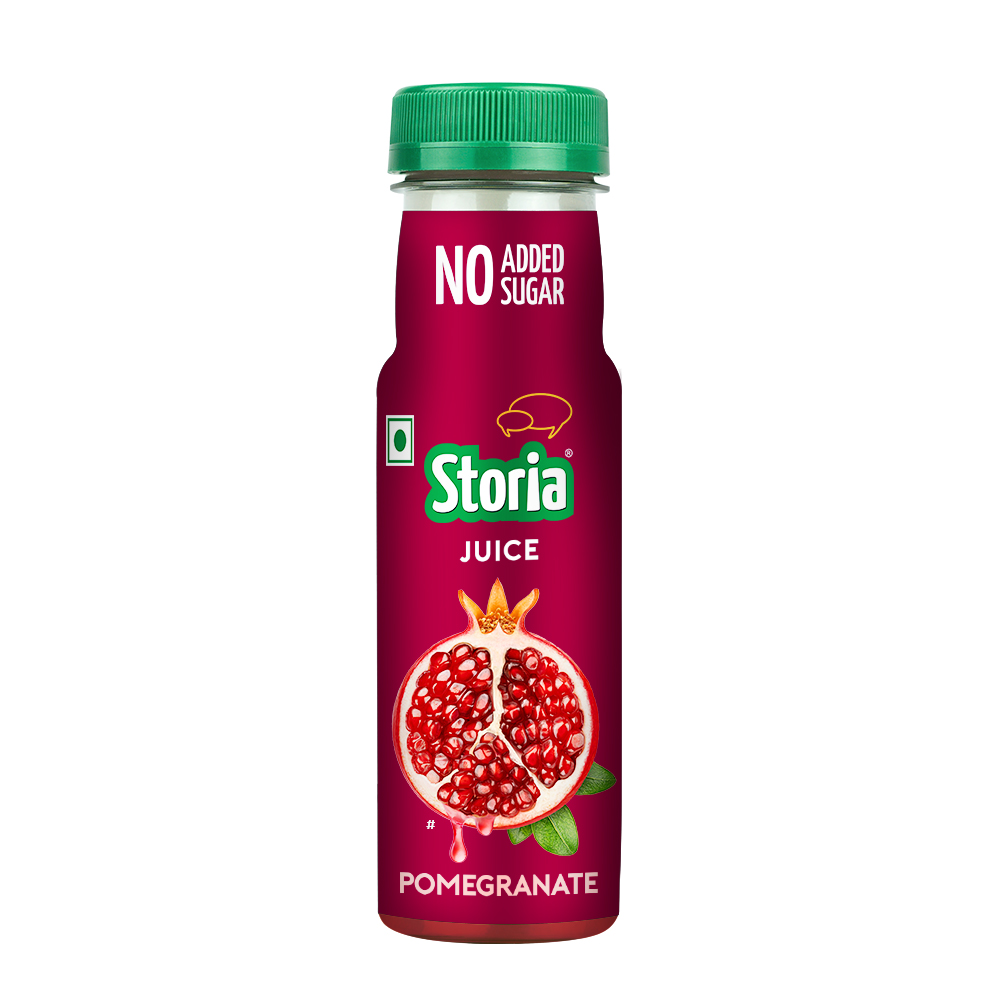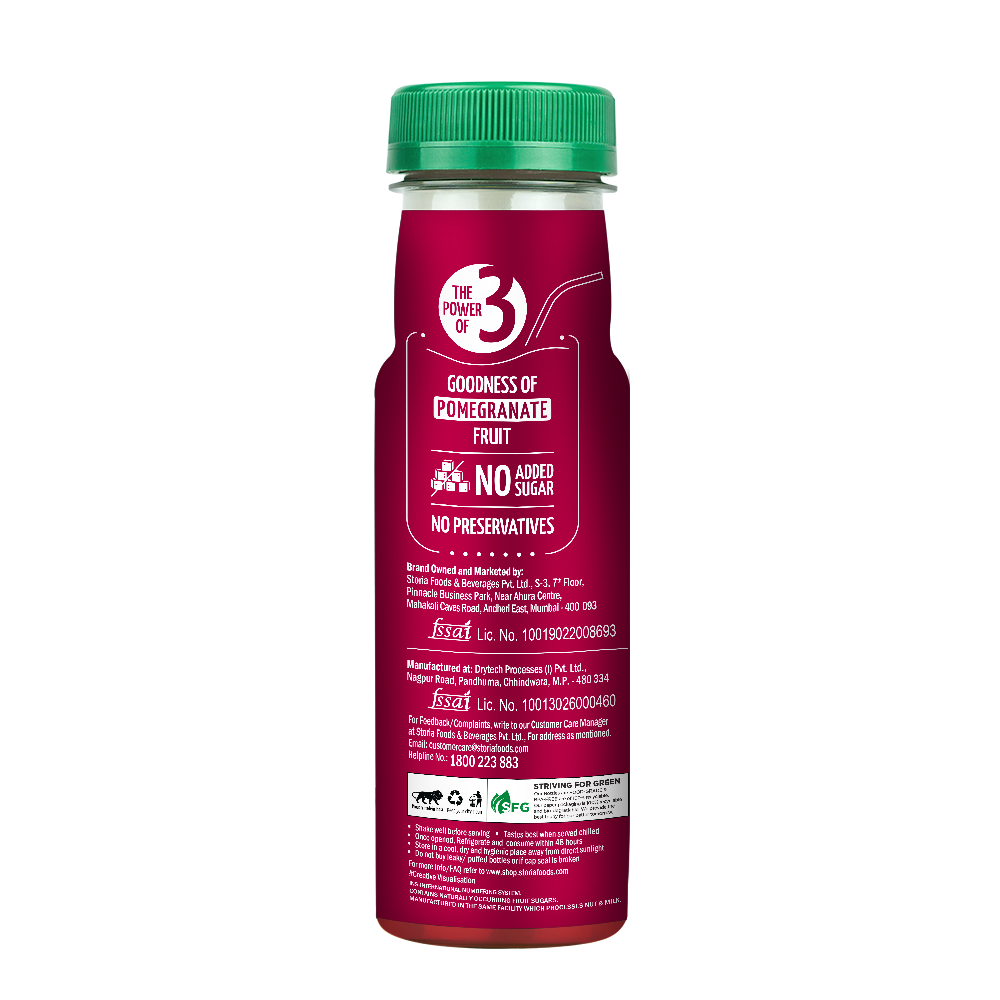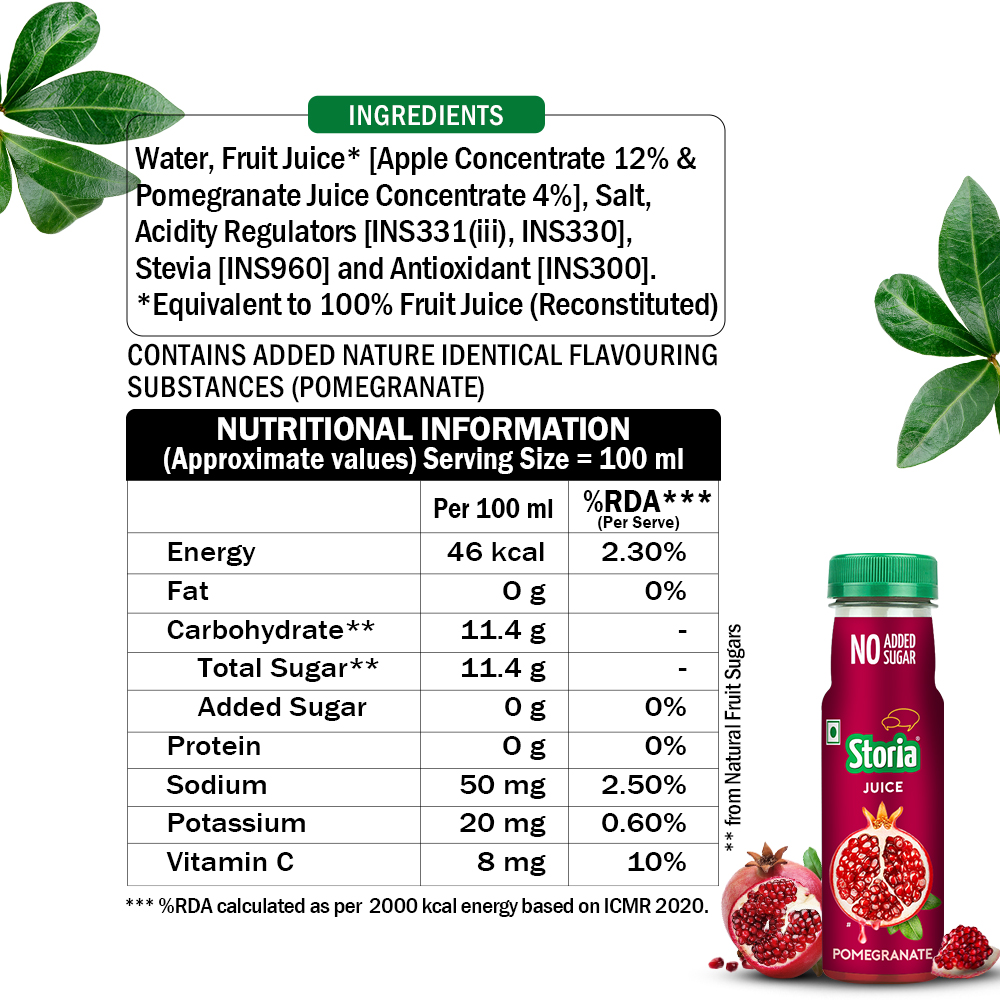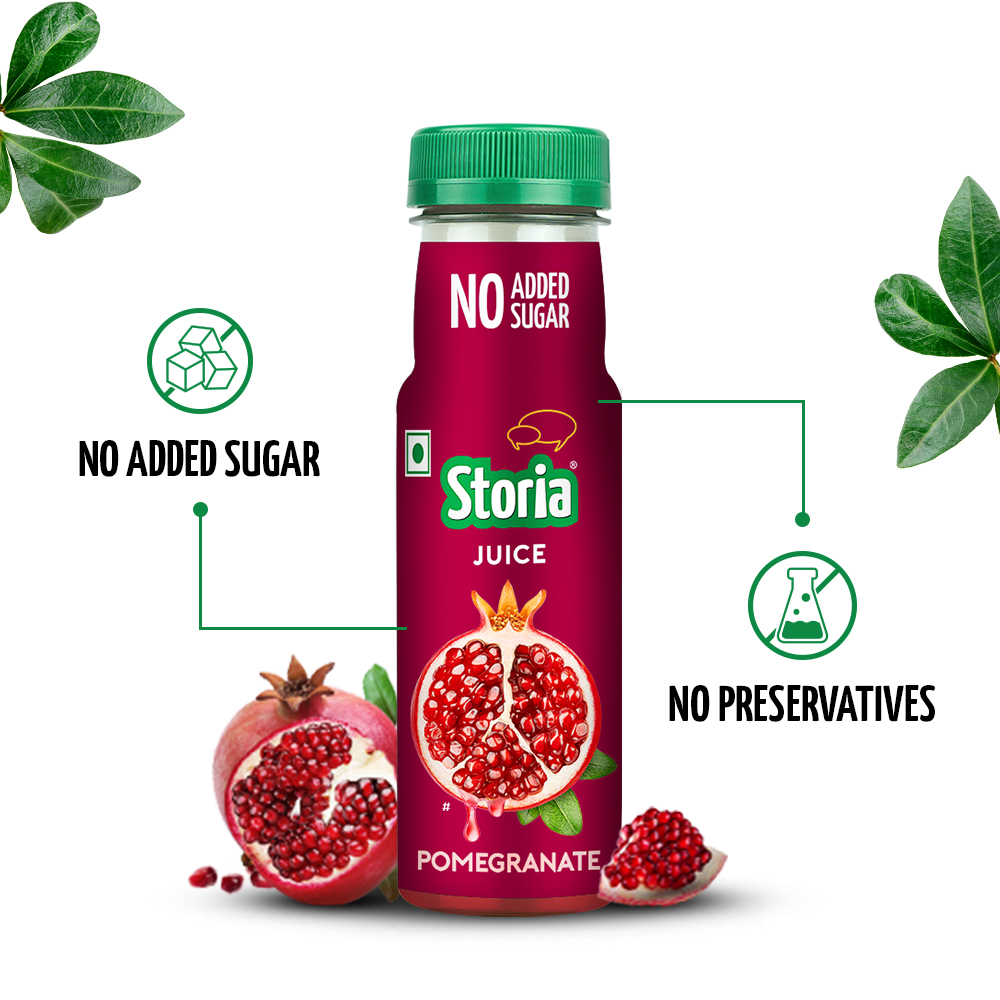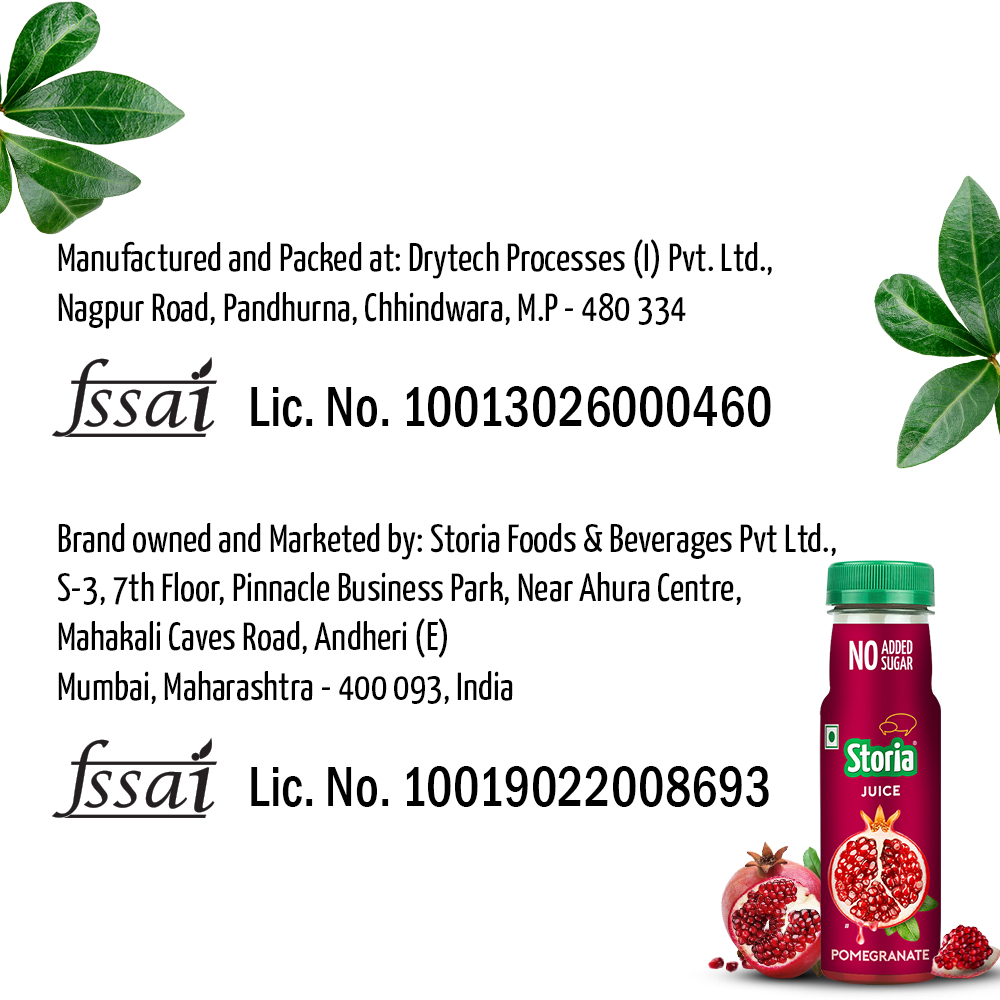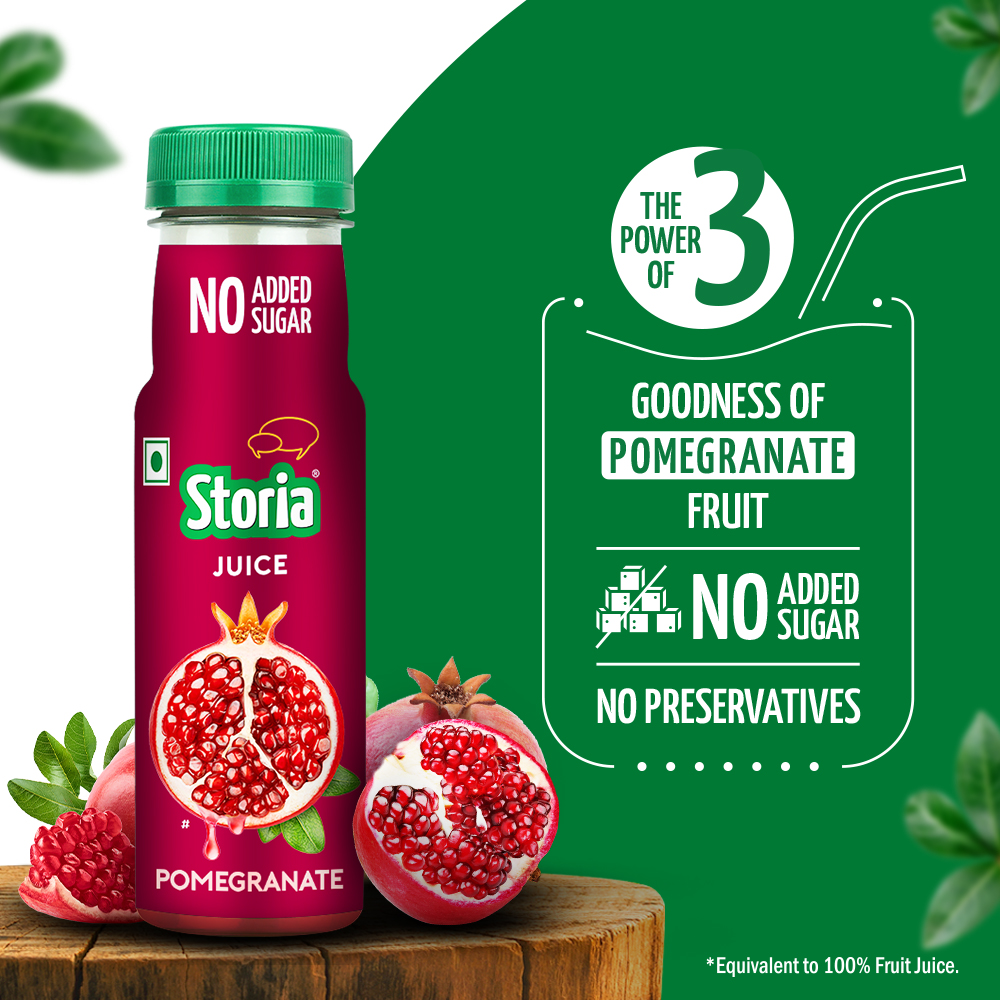 Pomegranate - 100% Juice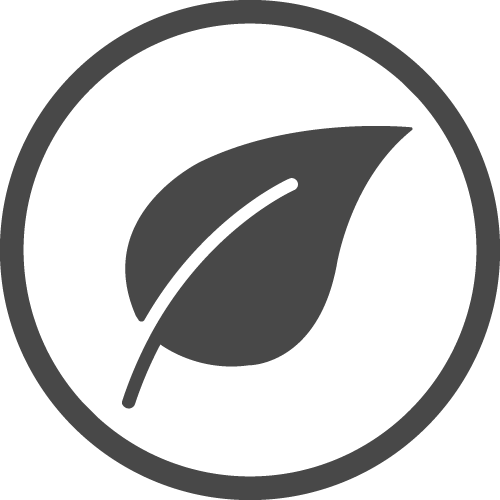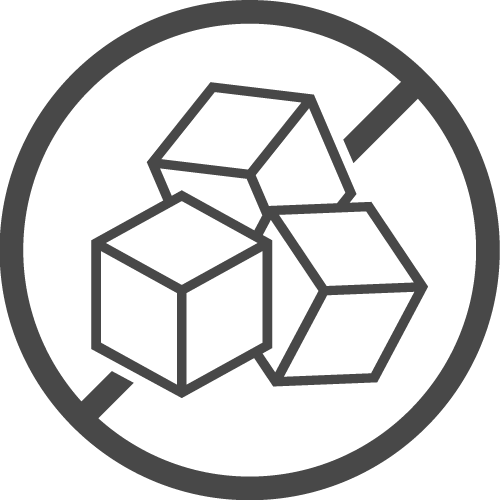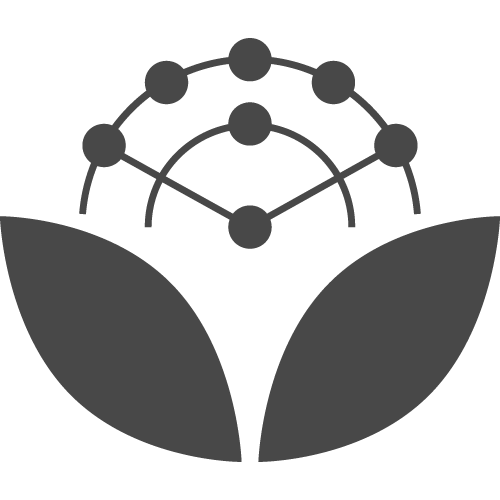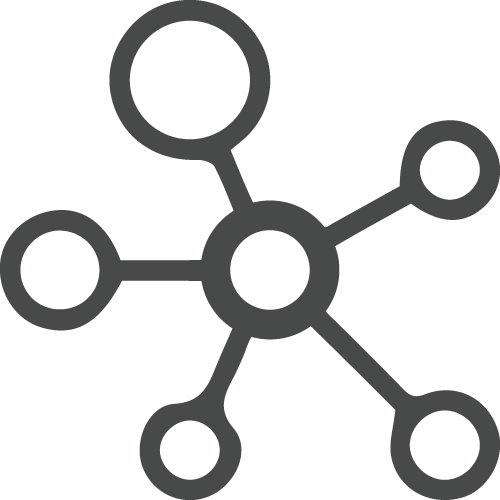 Rich Source Of Vitamin C & Nutrients
Explore some of the most nuanced and boldest flavours with Storia's 100% Pomegranate Juice. Abundant in Vitamin C, Potassium and the juiciest Pomegranate pearls, this drink is your answer to a healthy body and mind.
Frequently Bought Together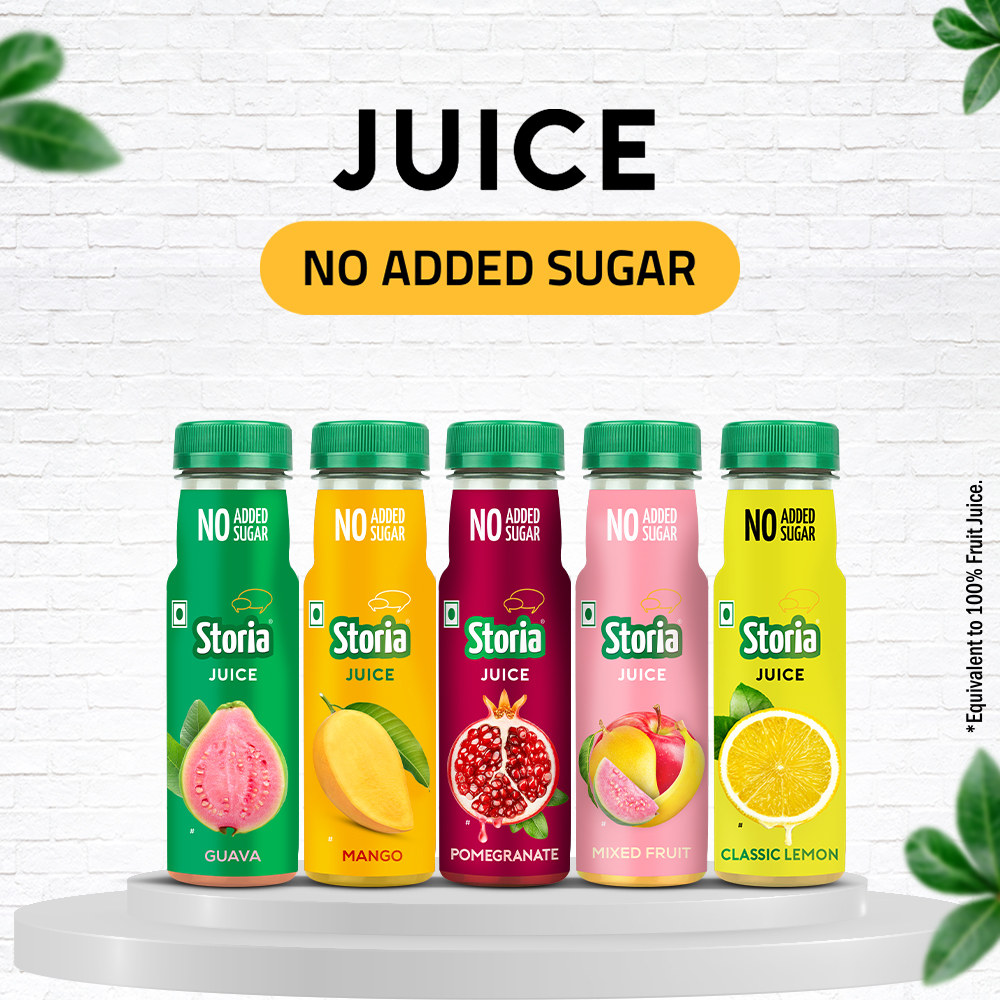 Assorted Pack of Shakes-Pack of  6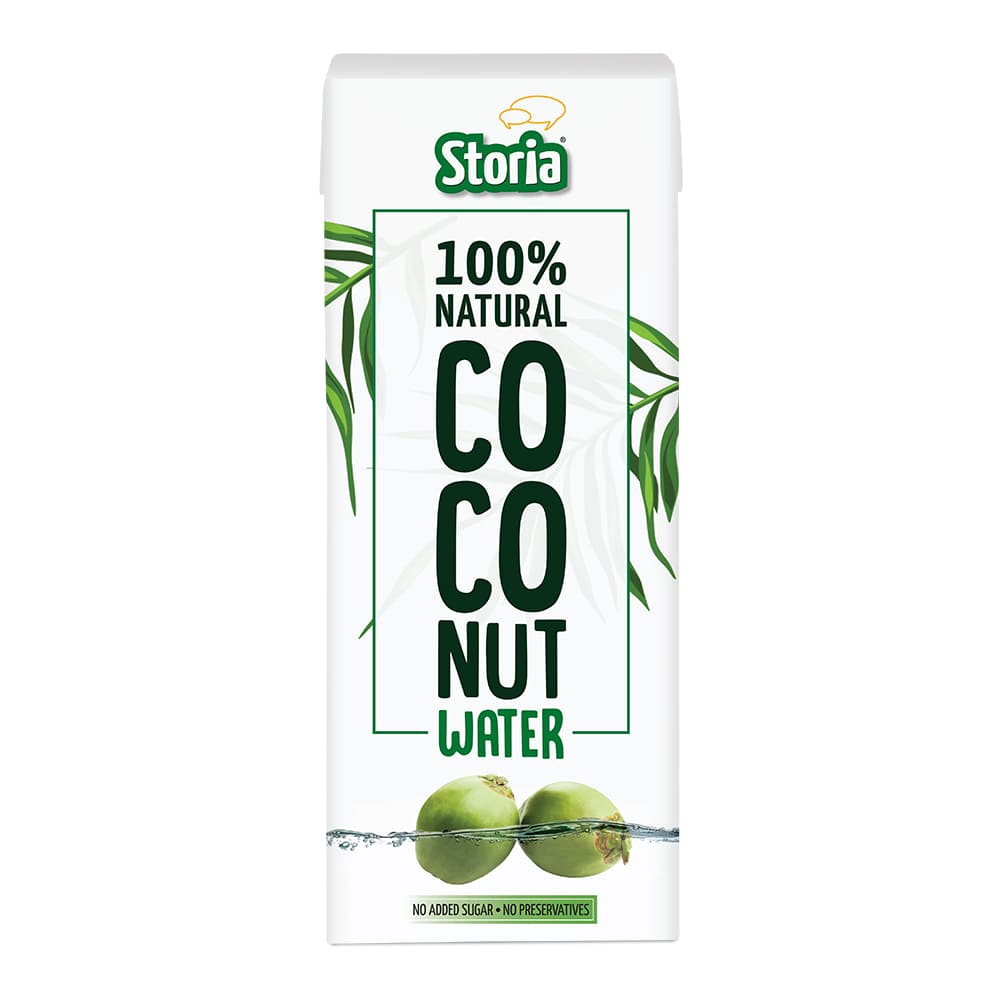 100% Natural Tender Coconut Water-Pack of 8

Know Your Pomegranate
The super fruit juice is reach in antioxidants fights against cancer and improves health & memory. Boosts Immunity Helps in Digestion Detox Shields from Intense Heat
Nutritional Information
SERVE SIZE: 100ml
content
per 100ml
%RDA *** Per serve
Energy
45 Kcal
2%
Fat
0 g
0%
Carbohydrates **
11.2 g
0
Total Sugar **
11.2 g
0
Added Sugar
0 g
0%
Protein
0 g
0%
Sodium
60 mg
3%
Potassium
30 mg
1%
Vitamin C
8 mg
10%
***%RDA calculated as per 2000 kcal energy, ICMR 2020.
Ingredients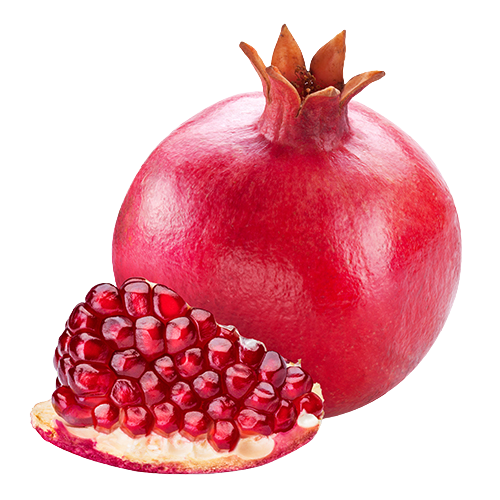 Pomegranate Juice Concentrate 4%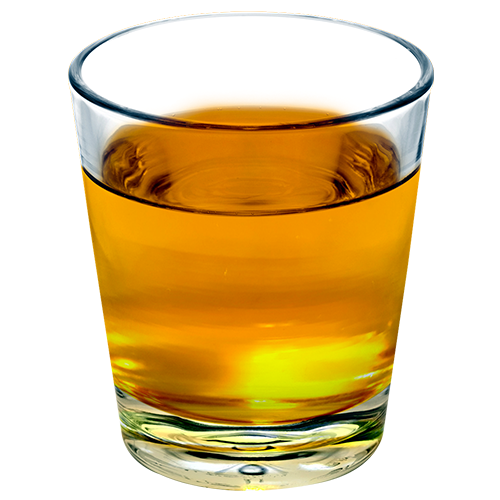 Apple Juice Concentrate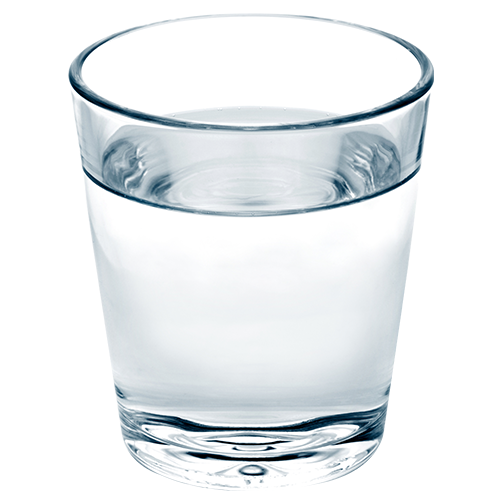 Water
Total 3 Reviews For Pomegranate - 100% Juice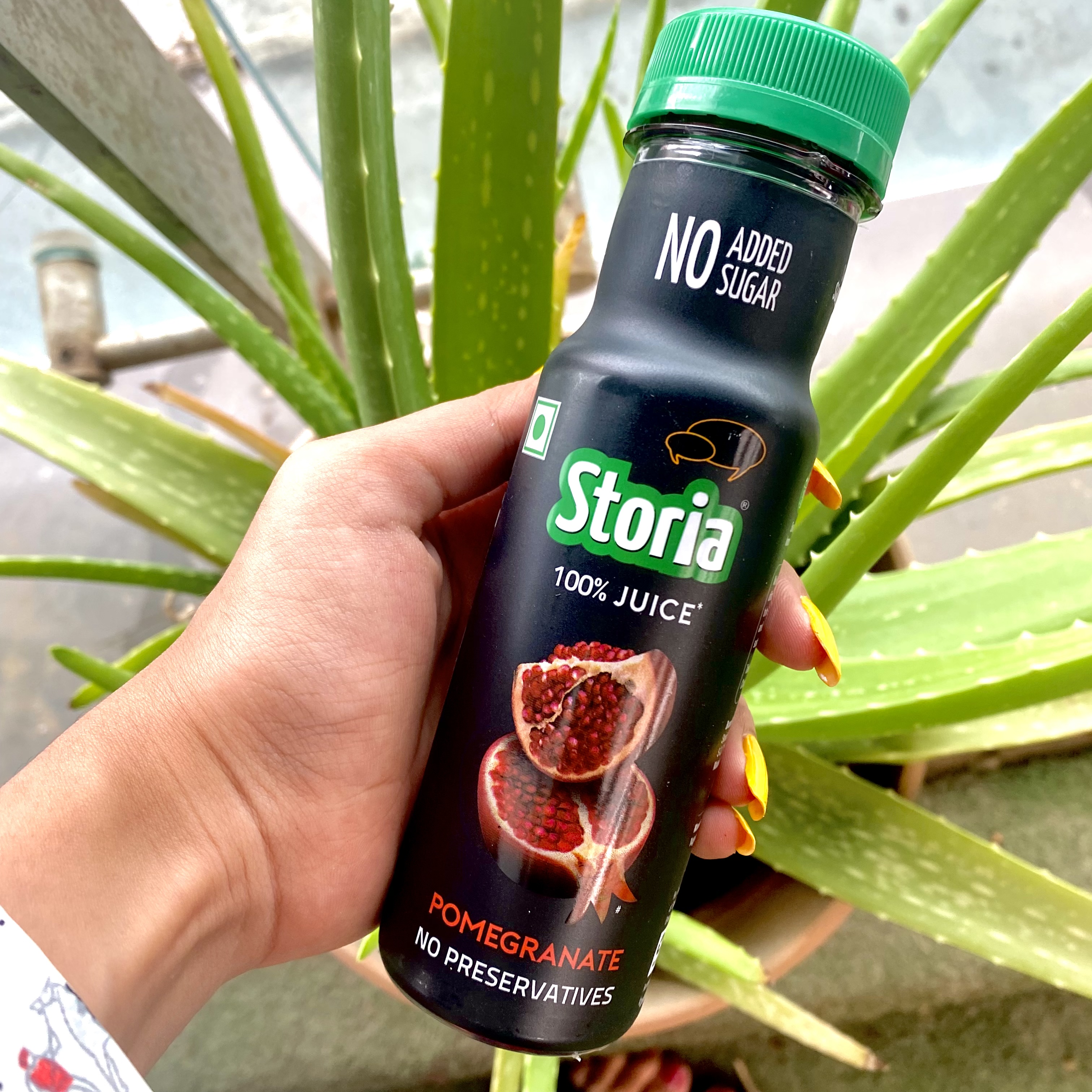 bottles are convenient to carry on the go. LOVE IT!!!!.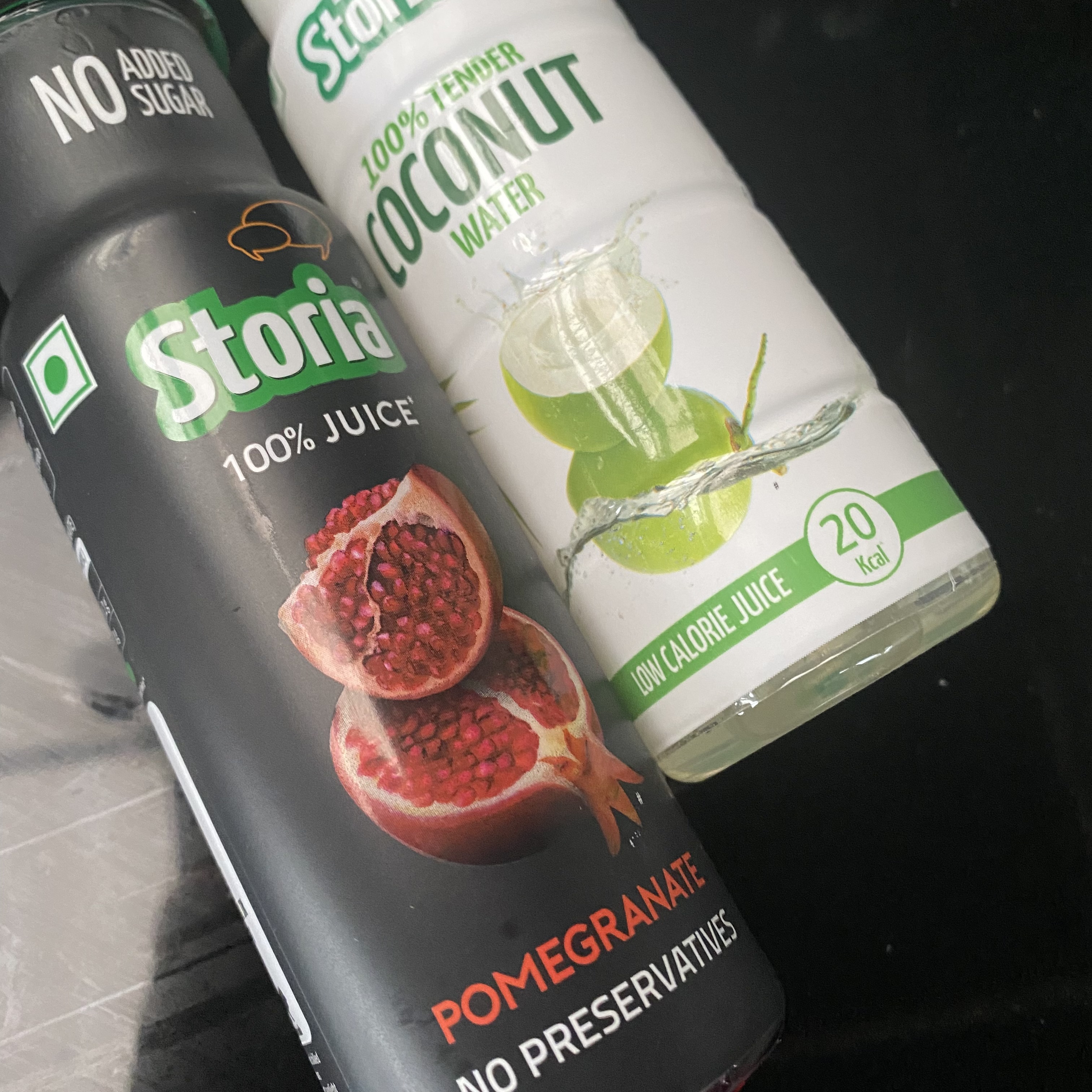 So tasty and worth the money, love these two products from Storia.
Alaknanda Menon, Dehradun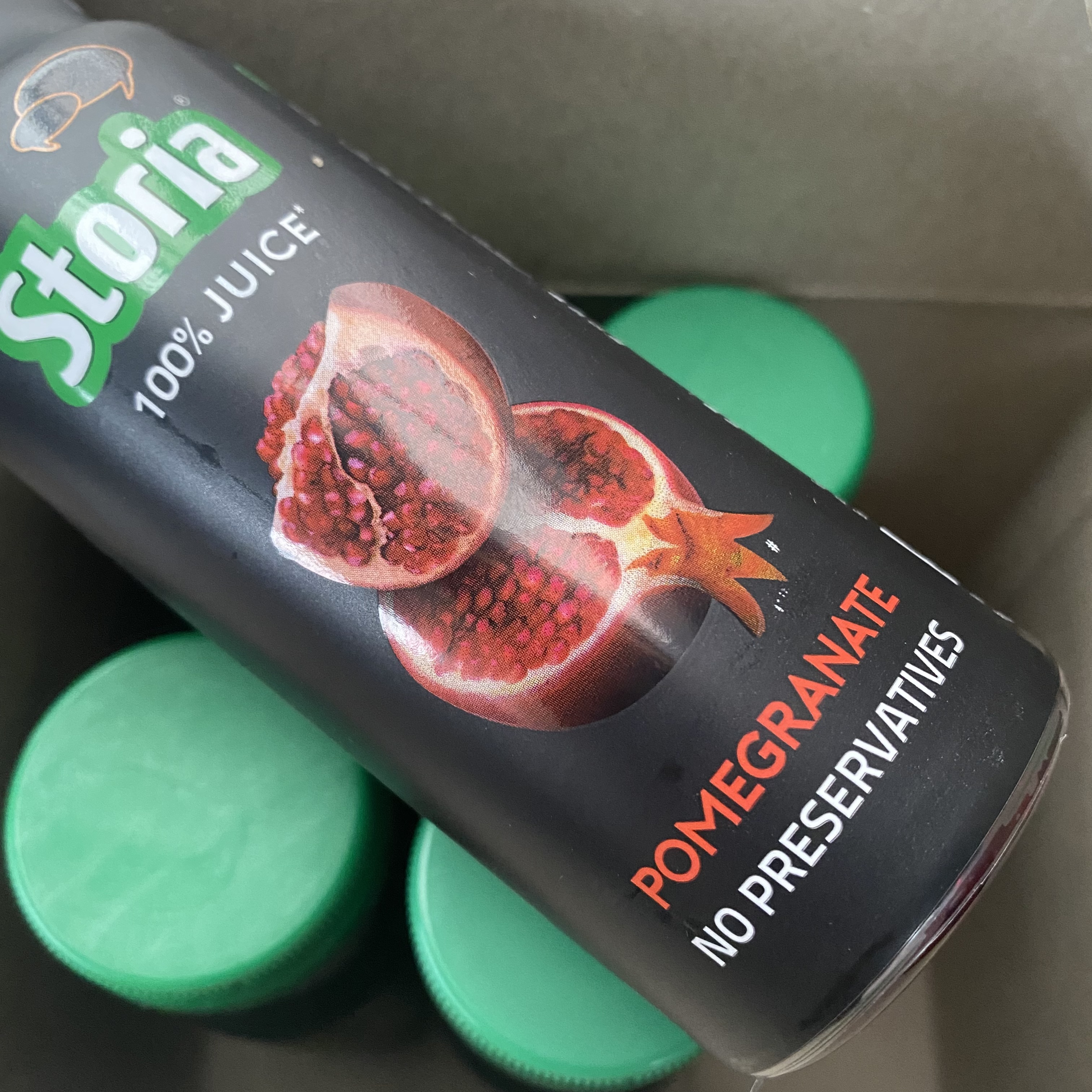 One of my top picks also awesome packaging.