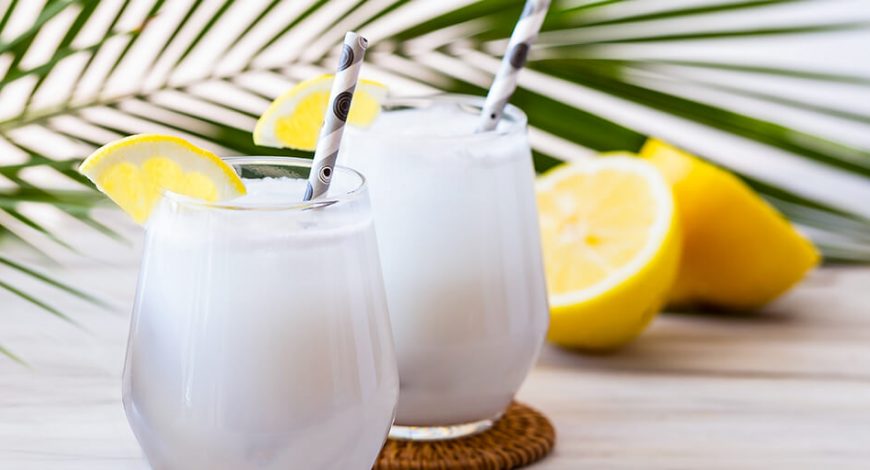 Coconut Water Lemonade
Who knew hydrating oneself can be this flavourful? Easy to make and refreshing, you can now relish a light and naturally flavoured drink made with Storia Coconut Water. Get ready to revel in it?s the unique taste.
Ingredients:
4 cups Storia coconut water
5 tablespoons freshly squeezed lemon juice
3 calamansi lime, extract the juice, (optional)
3 tablespoons sugar or agave nectar
2 lemons, sliced
2 cups ice
Mint leaves for garnishing
Procedure:
Step 1: Slice the lemon into pieces, set aside.
Step 2: In a pitcher, combine the Storia coconut water, lemon juice, calamansi lime juice and sugar together. Stir to mix well. Add the sliced lemons and ice into the pitcher. Pour the lemonade into glasses and garnish with mint leaves.