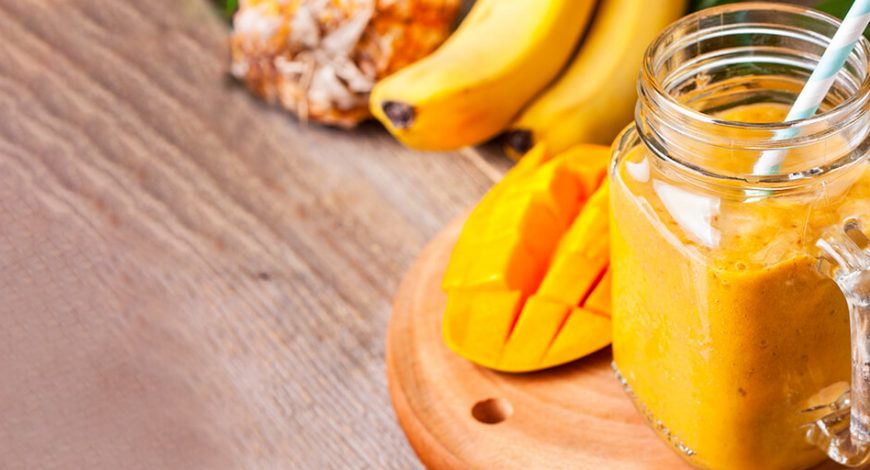 Mango Panna Cotta
Craving for a simple traditional Italian dessert? For your love for mangoes, try this make a decadent Mango Panna Cotta with Storia Mango Shake. Revel in it?s the rich and creamy taste Once a love, always a love!
| | |
| --- | --- |
| Ingredients | |
| To make the Mango Layer: | To prepare the Vanilla Bean Layer: |
| 1 cup mango nectar | 1 cup milk |
| 1 (1/4 ounce) package of unflavored powder gelatin | 1 (1/4 ounce) package of unflavored powder gelatin |
| 1 cup Storia Mango Shake | 1/3 cup sugar |
| | a pinch of kosher salt |
| | 1 tablespoon vanilla bean paste |
| | 2 cups heavy cream |
Procedure:
Step 1: Place mango nectar in a heat proof bowl and sprinkle gelatin on top. Gently stir until well incorporated. Let mixture sit for 10 minutes.
Step 2: Take Storia Mango Shake & transfer to a large measuring cup with beaker. Place the gelatin mixture in the microwave and heat for 1 minute on high. Stir until gelatin completely dissolved. Pour gelatin mixture into the mango puree and stir well.
Step 3: Prepare 8 (6-ounce) individual serving glasses and place them in a mini muffin pan (or you can also use egg carton) at an angle. Carefully pour the mango mixture into each glass until almost to the edge of each glass.
Step 4: Place in the fridge for at least 2 hours, or until set.
To prepare the Vanilla Bean Layer:
Step 1: In a small sauce pan, place milk and sprinkle gelatin on top. Give it a quick stir and let mixture sit for 10 minutes. When 10 minutes is up, turn on heat to low, and sugar and salt. Stir and heat until gelatin completely dissolved.
Step 2: Remove from heat and whisk in the vanilla bean paste. Place the heavy cream in a large measuring cup with a beaker. Pour in the milk/gelatin mixture. Give it a quick stir.
Step 3: Take the individual cups out of the fridge with the mango layer already set. Then, pour the vanilla bean mixture into each cup.
Step 4: Return to the refrigerator to chill for another 2 hours, or until set. To serve, top each cup with a few fresh mango cubes for garnish and enjoy.
Step 5: Serve and slurp