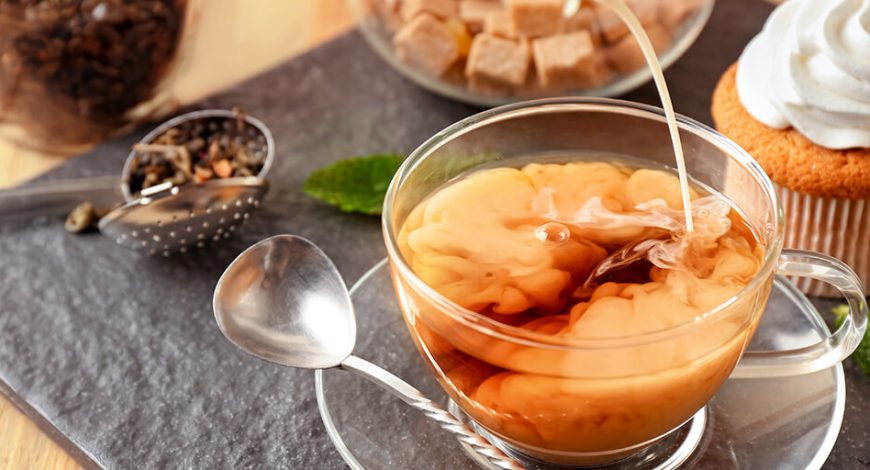 Chai
Comforting and warm, you can?t say no to a cup of piping hot chai. Perfect for all moods, tea is more than just a brew and when made with Storia White Magic, you?ll definitely fall deeper in love with it.
Ingredients:
5 gm Storia White Magic Beverage Whitener
84 ml water
5 gm sugar
3 gm tea powder
Procedure:
Step 1: Prepare Storia? beverage whitener solution. (6.5g of Storia Beverage Whitener powder in 84 ml of water & mix)
Step 2: Boil 50gm of water, add tea powder and sugar.
Step 3: Add above prepared Storia beverage whitener solution to it and give it a boil.
Step 4: Strain and serve.