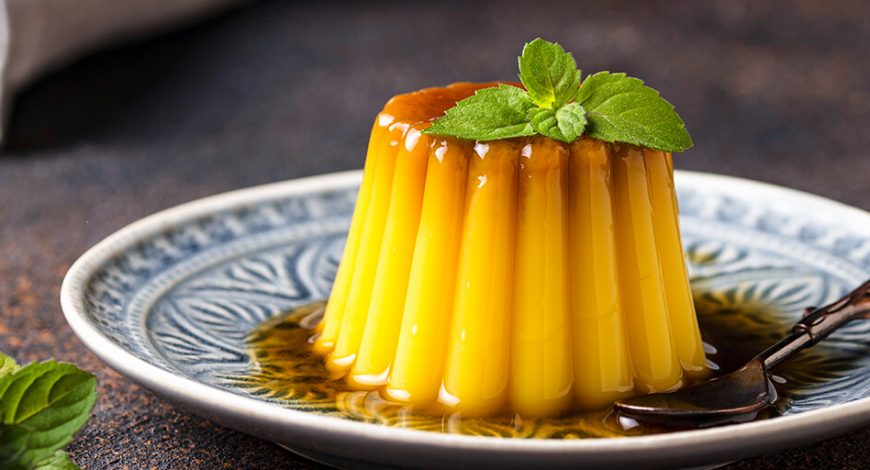 Caramel Custard
A bit of indulgence is always right. Delight in the incredibly smooth and creamy Caramel custard made with Storia White Magic. Just a bite and you?d reach out to have more of this ultimate dessert?
Ingredients.
22 gm Storia White Magic Beverage Whitener
13 gm curd
14.42 gm sugar
0.35 gm caregeenan
50 ml water
0.2 gm vanilla flavor
0.03 gm caramel flavor
15.00 gm castor sugar for caramelization
Procedure:
Step 1: Mix Carageenan & sugar in half quantity of hot water.
Step 2: Mix all the ingredients together and mix well.
Step 3: Add Carageenan & mix well.
Step 4: Transfer the mixture in a moulds.
Step 5: Place the moulds in the vessel/pressure cooker and steam for 35-40 min.
Step 6: Refrigerate for 2 hours.