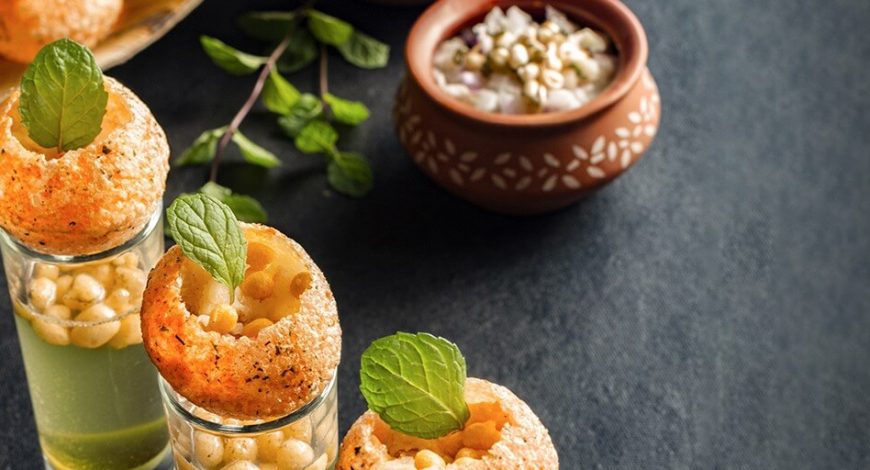 Pani Puri Shots
Craving for some appetizing chaat, but with a twist? Minty and flavourful, your favourite panipuri just got a delicious upgrade, thanks to Storia Street Style Drinks Panipuri. Here?s a simple recipe that will make you crave for more. Do try, you?ll love it.
Ingredients:
2 box/bags of golgappa (about 24) ? can be homemade or store bought (easily available in any Indian stores)
1 cup plain vodka ? you can use any brand & increase or decrease the quantity as per taste
2 bottles of Storia Street Style Drinks Panipuri (can be increased or decreased as per the quantity required)
Golgappa stuffing:
1/2 tsp tamarind chutney (available in any Indian grocery store)
2 large boiled potato ? cut into tiny bite size pieces
1/2 cup large can of cooked garbanzo ? mashed (optional)
4 tbsp boondi ? available in Indian stores (optional)
1/2 tsp green chili sauce / paste ? (depending on availability & taste) ? (optional)
1tsp of pink himalayan salt
Procedure:
Note: the gol gappa are stuffed just before serving. (Doing this earlier will result in soggy product)
Step 1: Take a large bowl and add 5 cups of chilled water, 2 full bottles of Storia Street Style Drinks- Panipuri , and mix 1 cup of vodka
Step 2:Stir well to mix everything
Process of stuffing the golgappa & serving :
In a serving plate, place the golgappa and crack them lightly on top, removing then shell and making a well in-between for the filling.
Step1: Now take few pieces of boiled potato, garbanzo beans, boondi and add it in the already created space in golgappa.
Step 2:Pour 2-3 tbsp of vodka pani-puri water over the stuffed golgappa and drizzle with tamarind sauce.
Step 3: Sprinkle some mint leaves on top and serve.