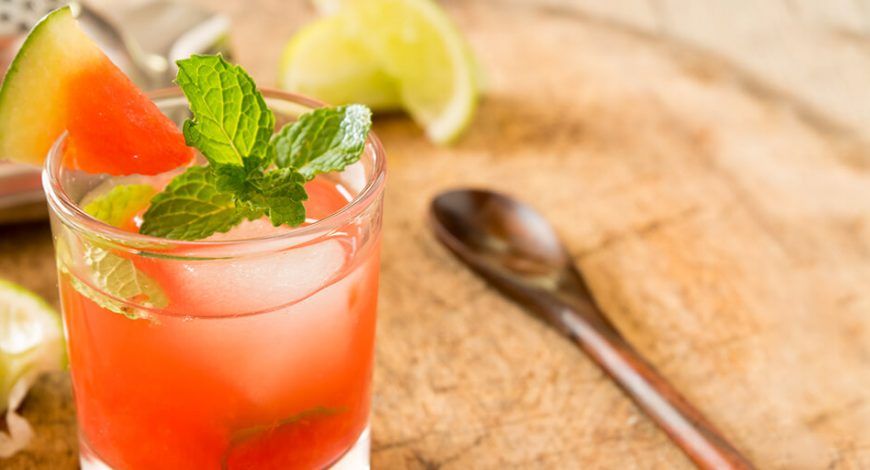 Watermelon Ginger Masala Lime Soda
Delicious soda with a hint of spices. Sounds tempting? Here?s a simple recipe for a simple yet delicious soda made with Storia Watermelon Masala. Try it today and we are sure, one sip and you?ll just love it.
Ingredients:
30 ml of Storia Style Drink- Watermelon Masala
1/2 mini watermelon, peeled and cubed
3 tbsp roughly chopped ginger
1 cup crushed ice
1 tbsp chaat masala
400 ml club soda, chilled
Procedure:
Step 1: Blend together watermelon, ginger and crushed ice. Keep chilled in the refrigerator, if you are serving later. Ideally you should blend it all in just before serving.
Step 2: While serving, pour out about half a glass of the watermelon, ginger, ice blend. Sprinkle about half a teaspoon of chat masala on top. Mix it in.
Step 3: Top with a little club soda and serve immediately.