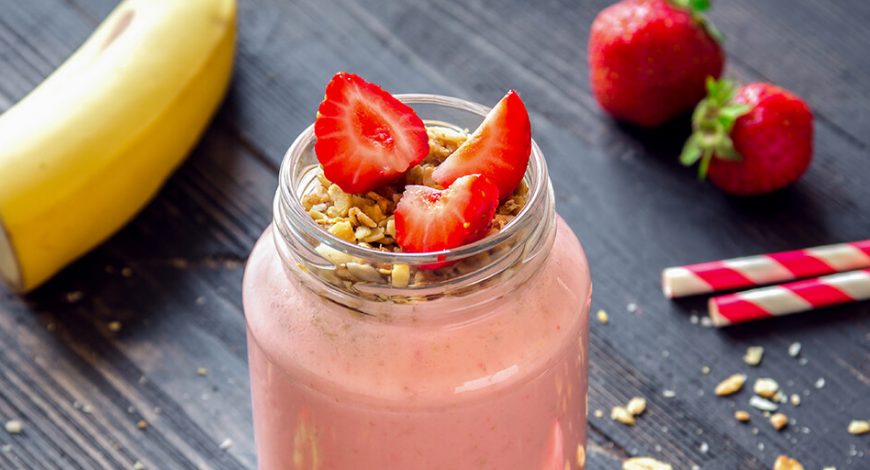 Strawberry Banana Oats Smoothie
Ever crave a dessert that?s so good yet sippable? Gluten-free and decadent, here?s a quick and healthy recipe whipped with Storia Strawberry Shake. Try this fresh smoothie that turns your sweet indulgence into a healthy treat!?
Ingredients:
1/2 cup old-fashioned oats
1 1/2 cups Storia strawberry shake
1 cup vanilla yogurt
1 tablespoon honey
1/4 teaspoon pure vanilla extract
Scant 1/8 teaspoon pure almond extract
1/4 teaspoon ground cinnamon
Procedure:

Step 1: Measure oats into blender. Blend until ground into a fine powder. Add Storia strawberry shake, vanilla yogurt, honey, vanilla extract, almond extract, and cinnamon. Blend until completely smooth. Serve immediately.