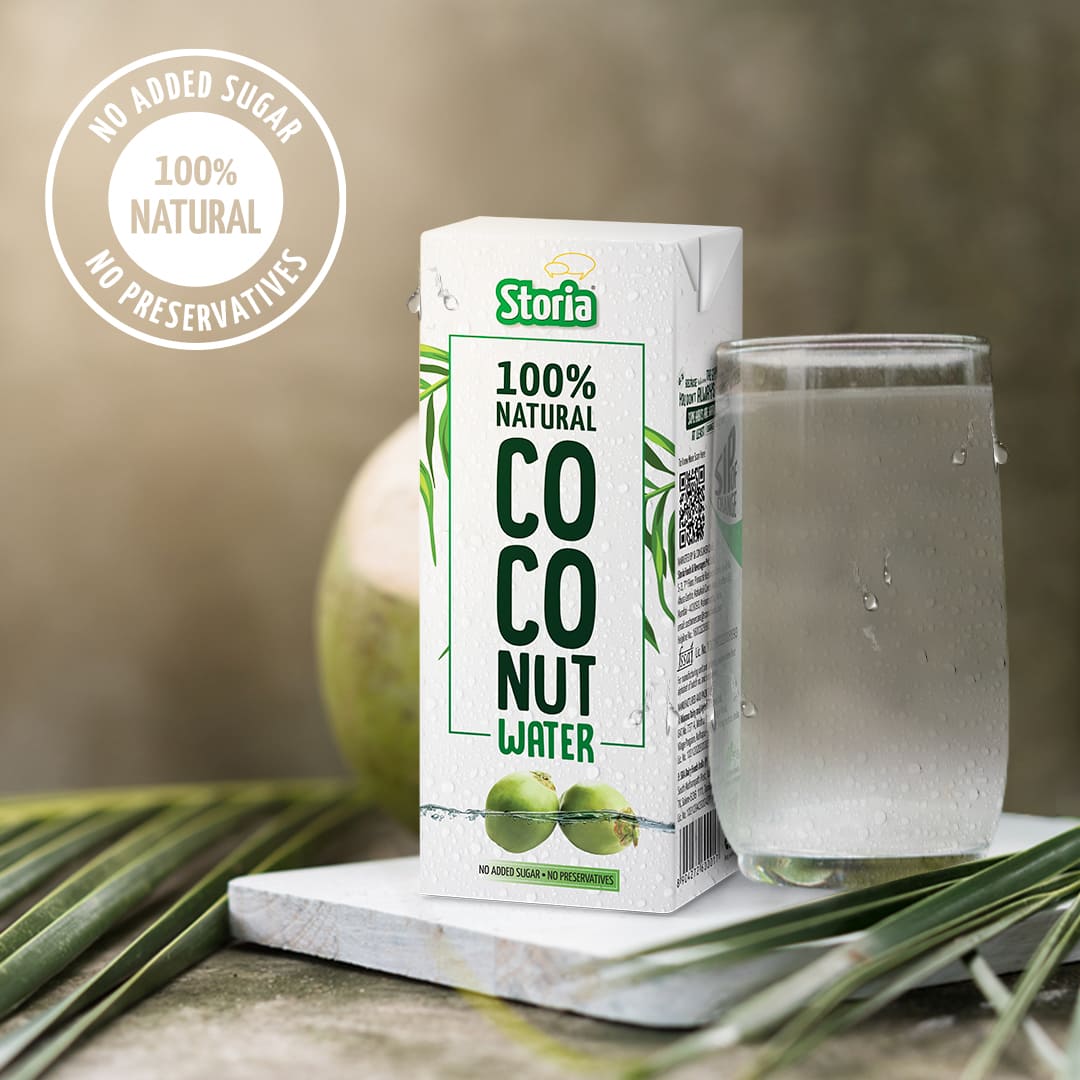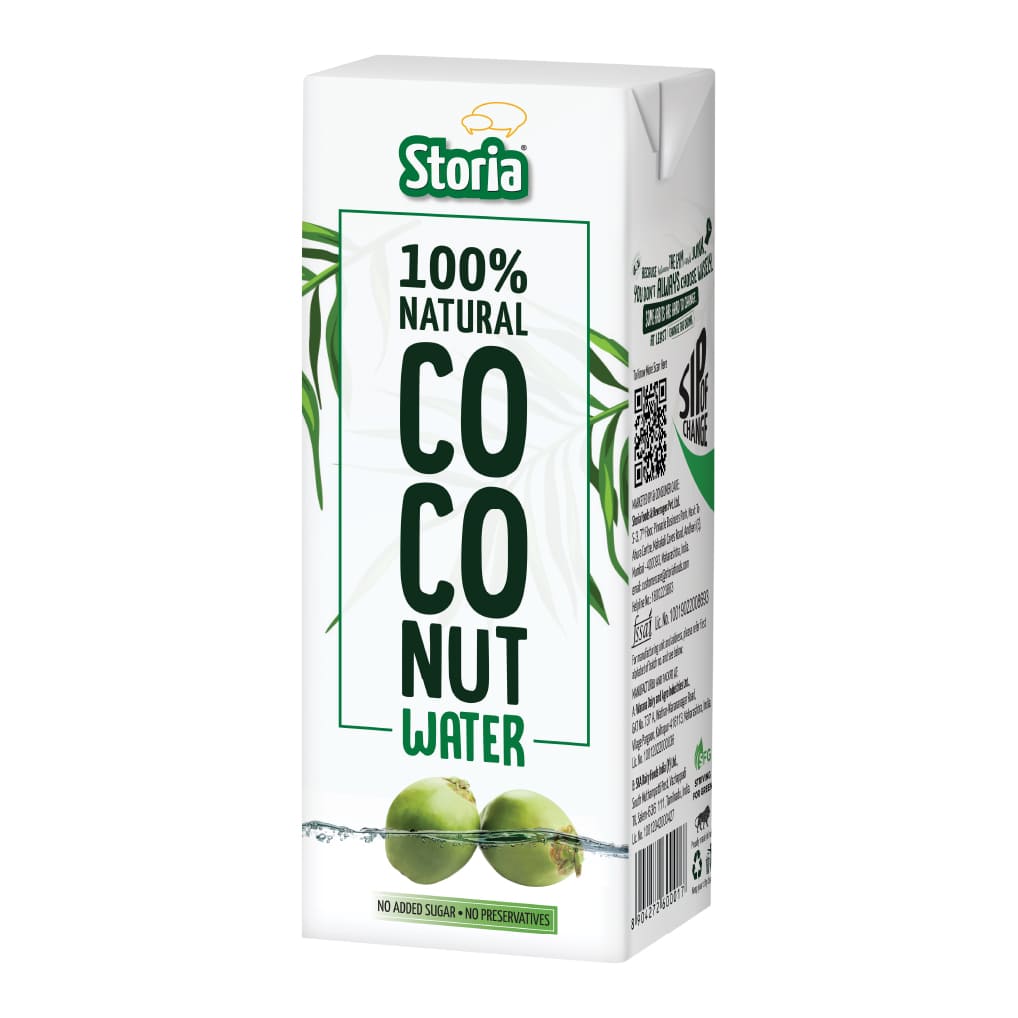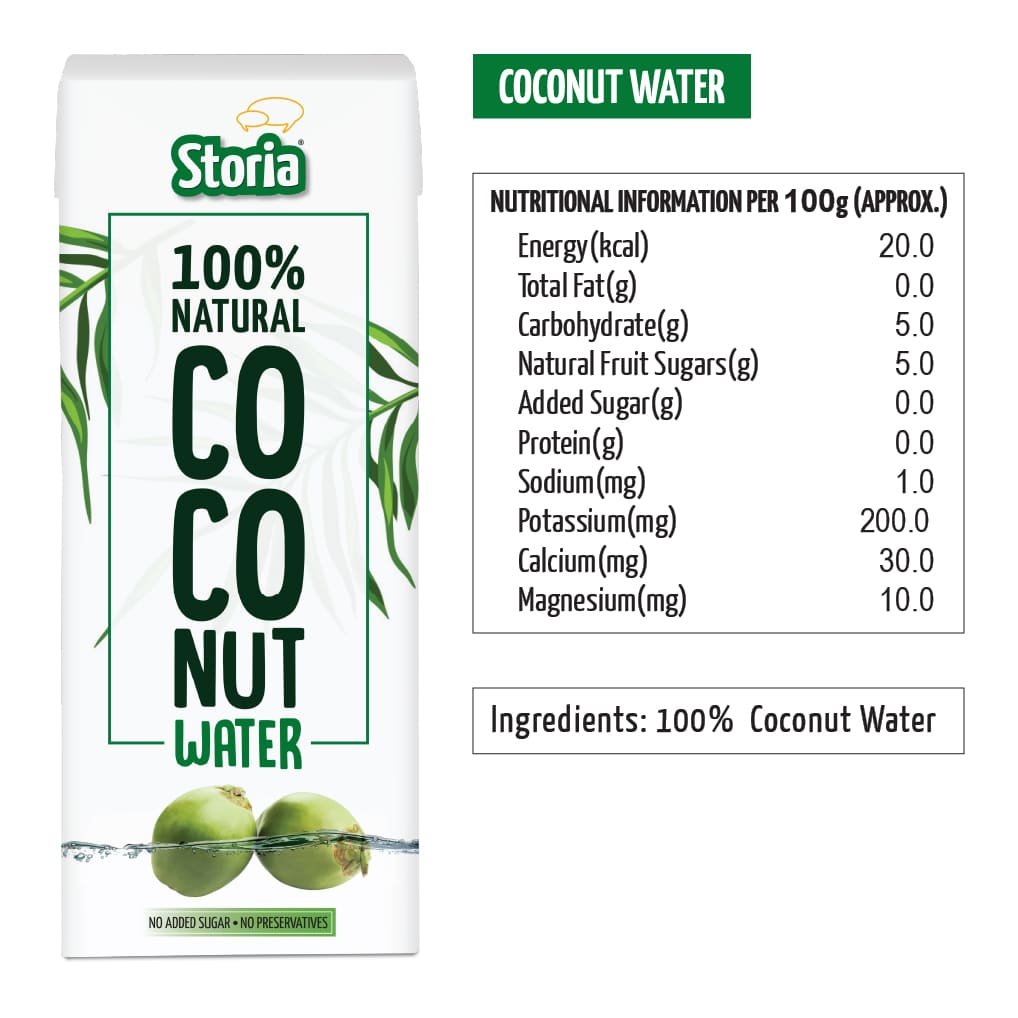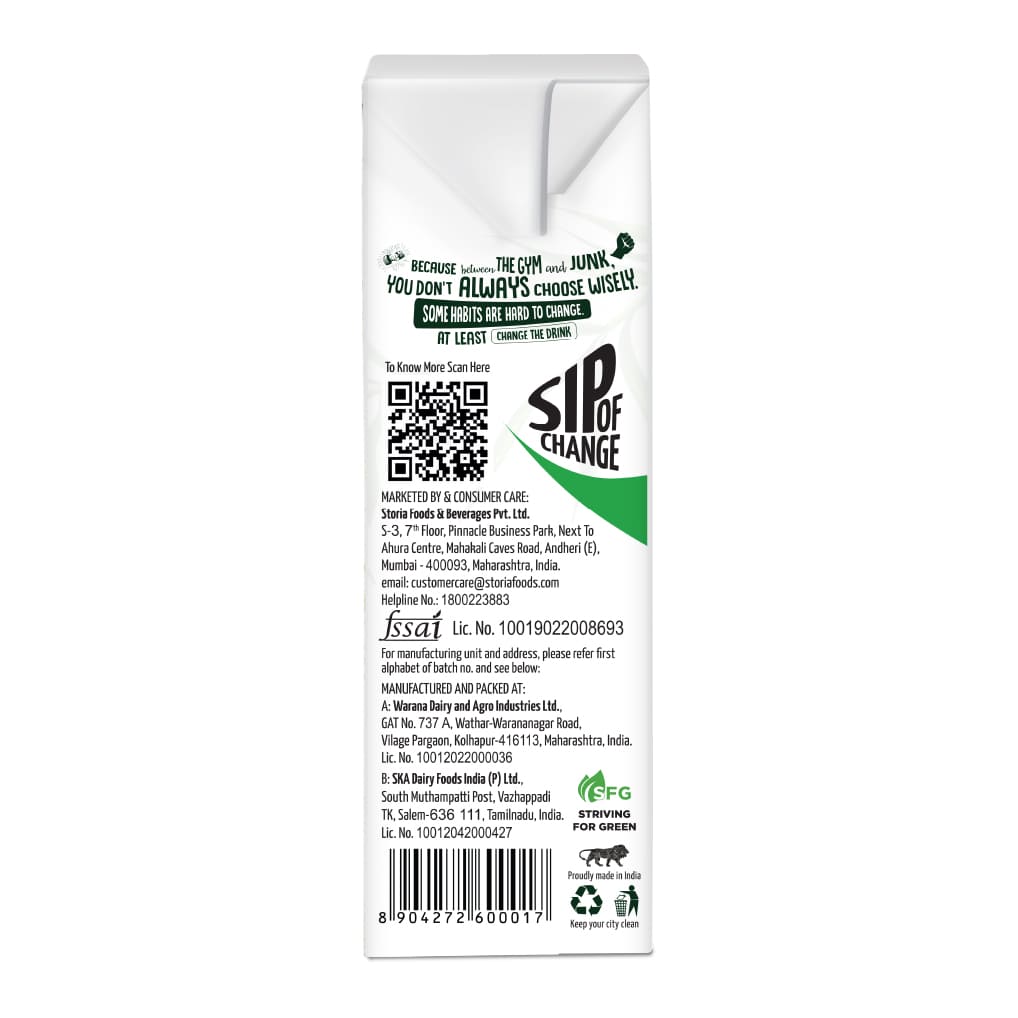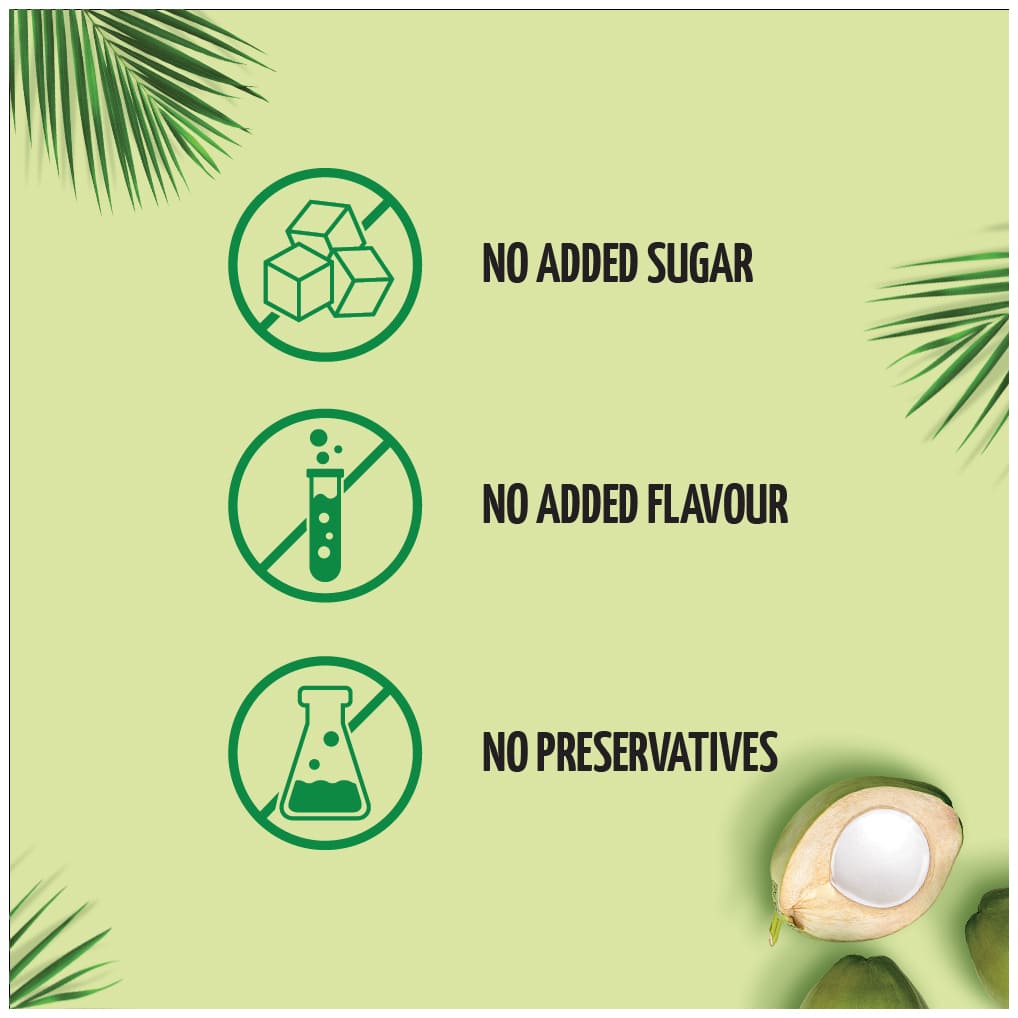 100% Natural Tender Coconut Water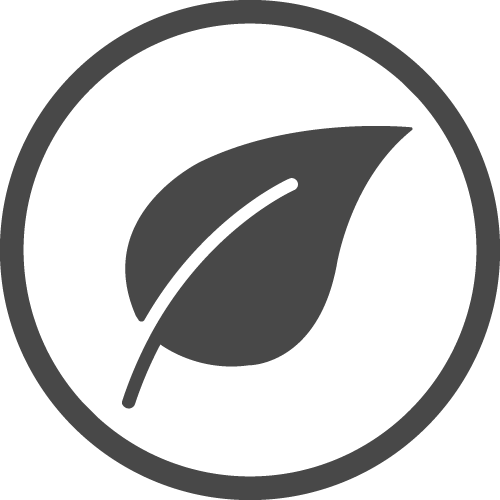 100% Tender Coconut Water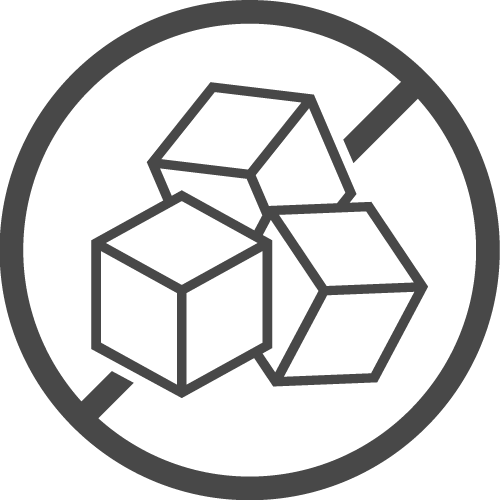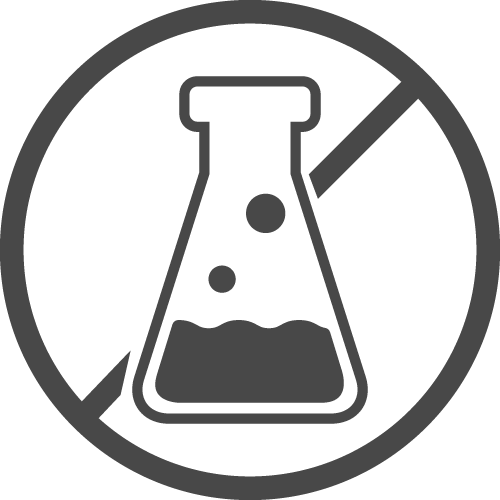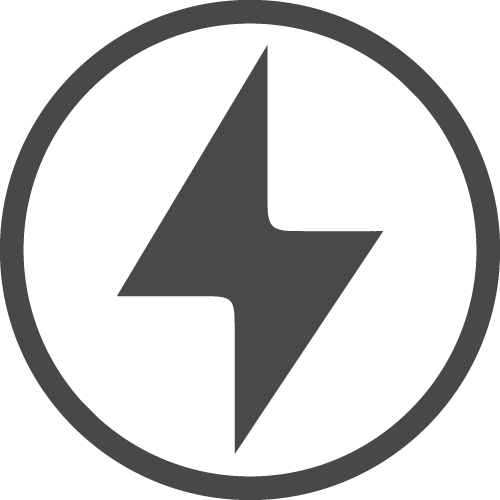 Sourced from the richest coconut belts of India, Storia proudly brings to you 100% Natural Tender Coconut Water, with no added sugar, flavours, or preservatives. Take a sip and you'll know it's packed with love, from nature.
Frequently Bought Together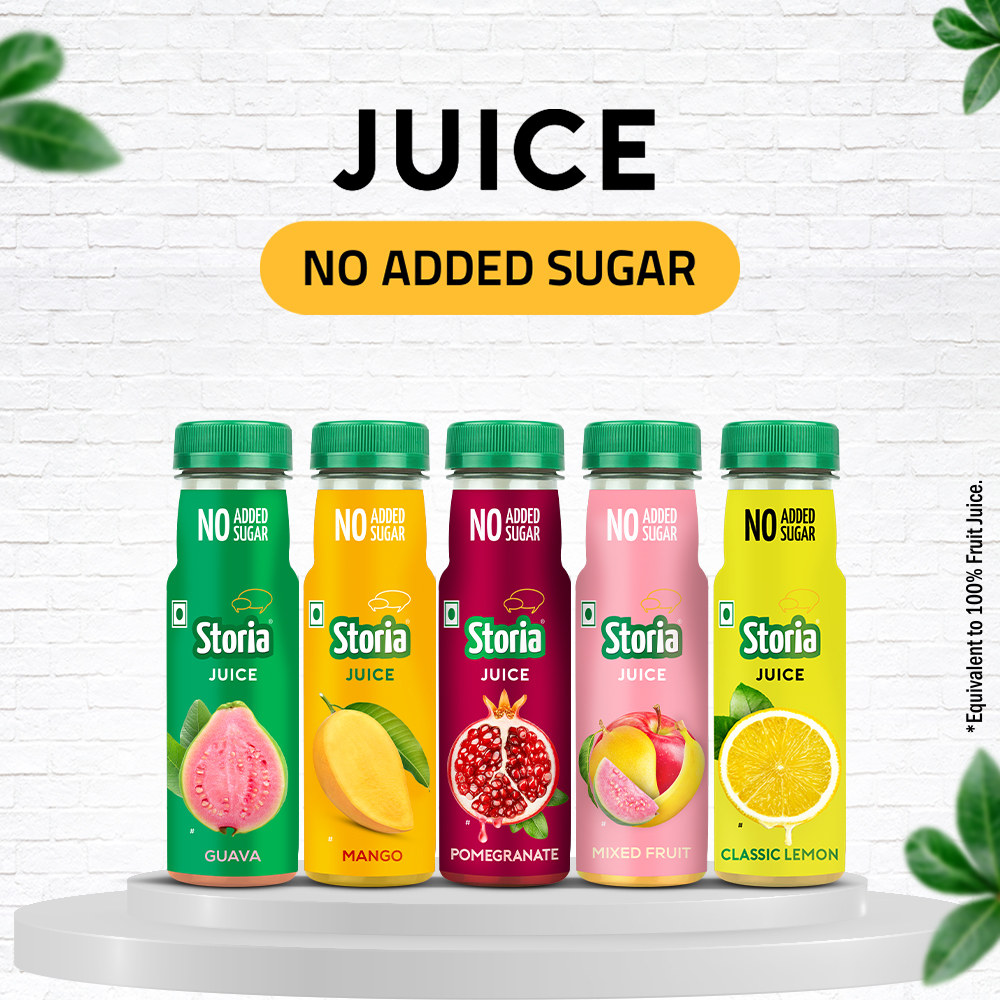 Assorted Pack of Shakes-Pack of  6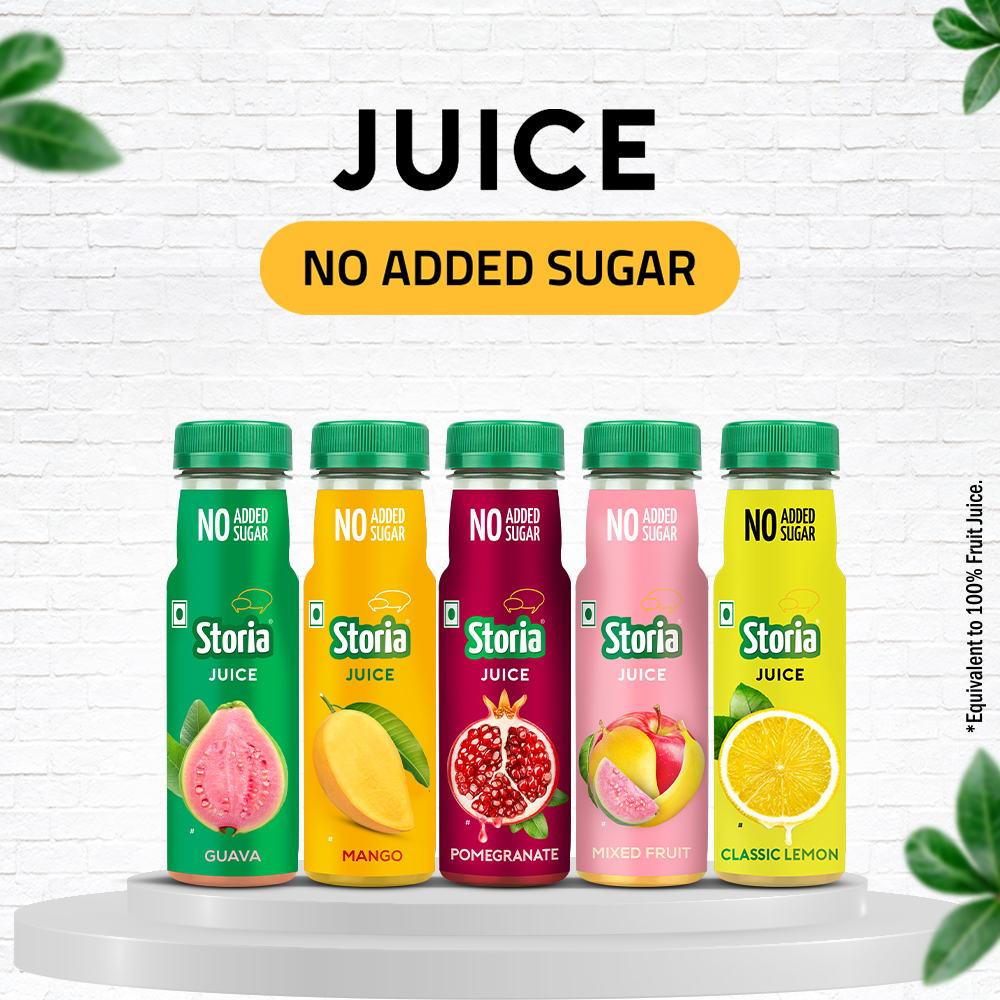 Assorted Pack of 100% Juices-Pack of  6

Know Your Coconut
Coconut Water boosts your immunity and is a great source of antioxidants, besides being a delicious way to just rehydrate and rejuvenate. Low Calories A perfect Hangover Remedy Improves Metabolism Rehydrates Faster
Nutritional Information
SERVE SIZE: 100ml
content
per 100ml
%RDA *** Per serve
Energy(kcal)
20kcal
2%
Protein (g)
0.0 g
0%
Carbohydrates **
5 g
0
Total Sugars **
5 g
0
Added Sugars
0 g
0%
Total Fat
0 g
0%
Sodium
20 mg
2%
Potassium
200 mg
11.4%
Calcium
25 mg
5%
Magnesium
15 mg
6.8%
***%RDA calculated as per 2000 kcal energy, ICMR 2020.
**From Natural Fruit Sugars.
Ingredients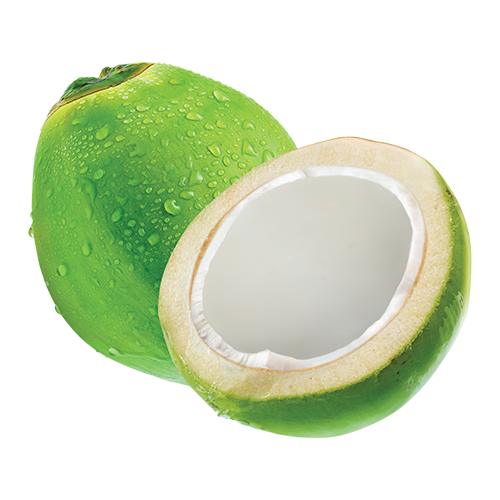 100% Natural Tender Coconut Water
Total 3 Reviews For 100% Natural Tender Coconut Water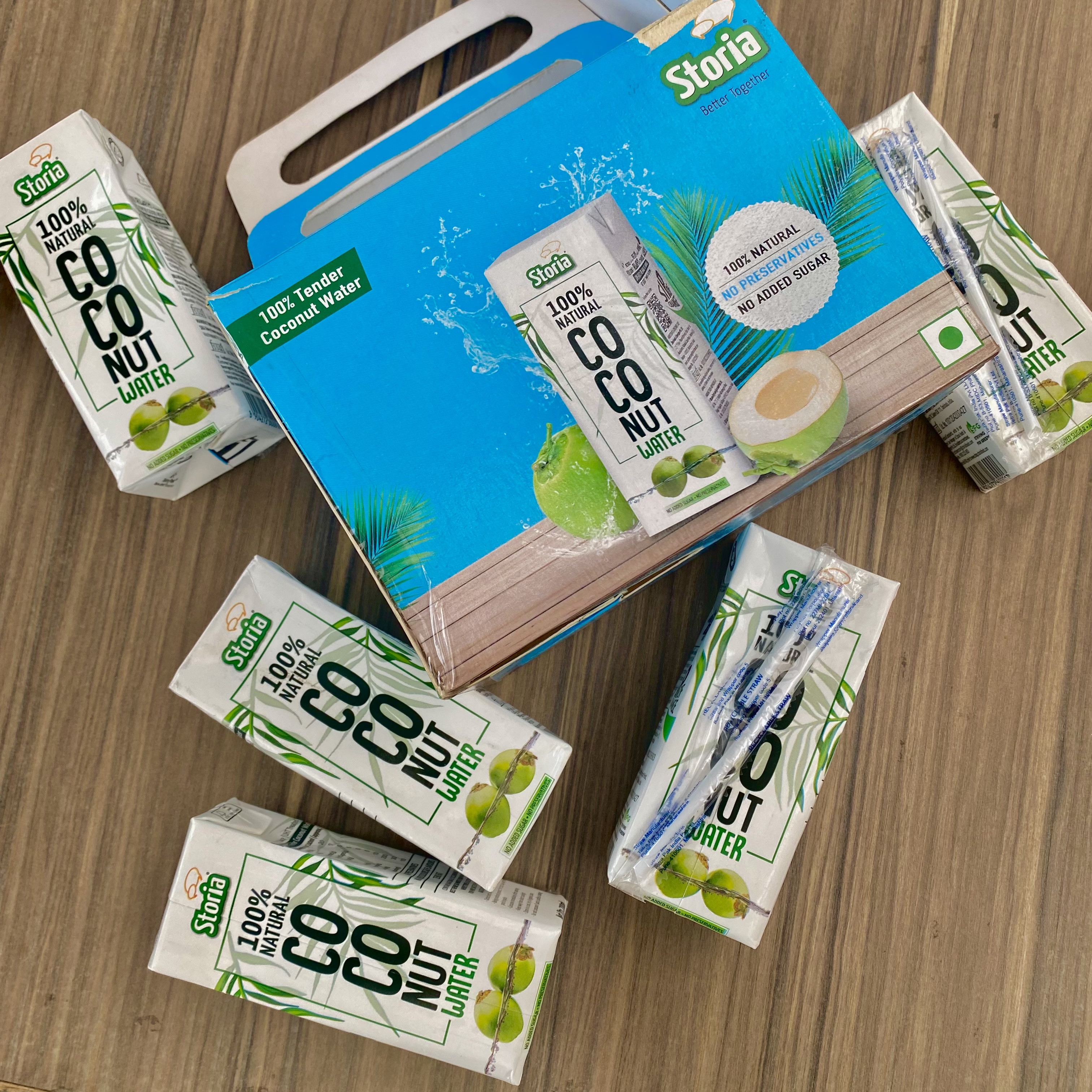 One thing I like the most about packaged coconut water is that they are readily available when you need them. Store in the refrigerator and drink a chilled pack at your will..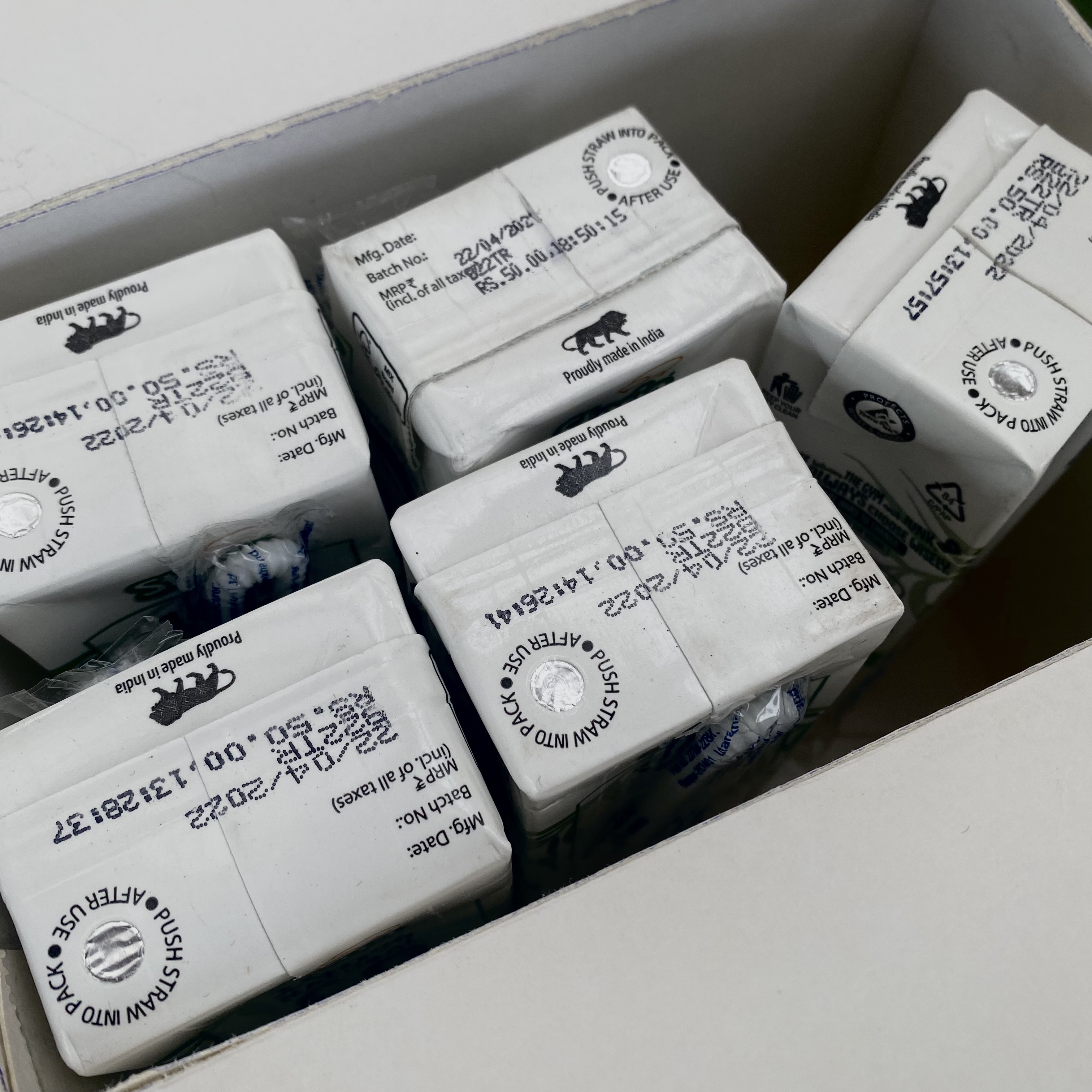 I have tried almost all the ones that are available in the market, and came to the conclusion that Storia coconut tetra pack is the best as it is actually 100% coconut water without any preservatives and added sugar..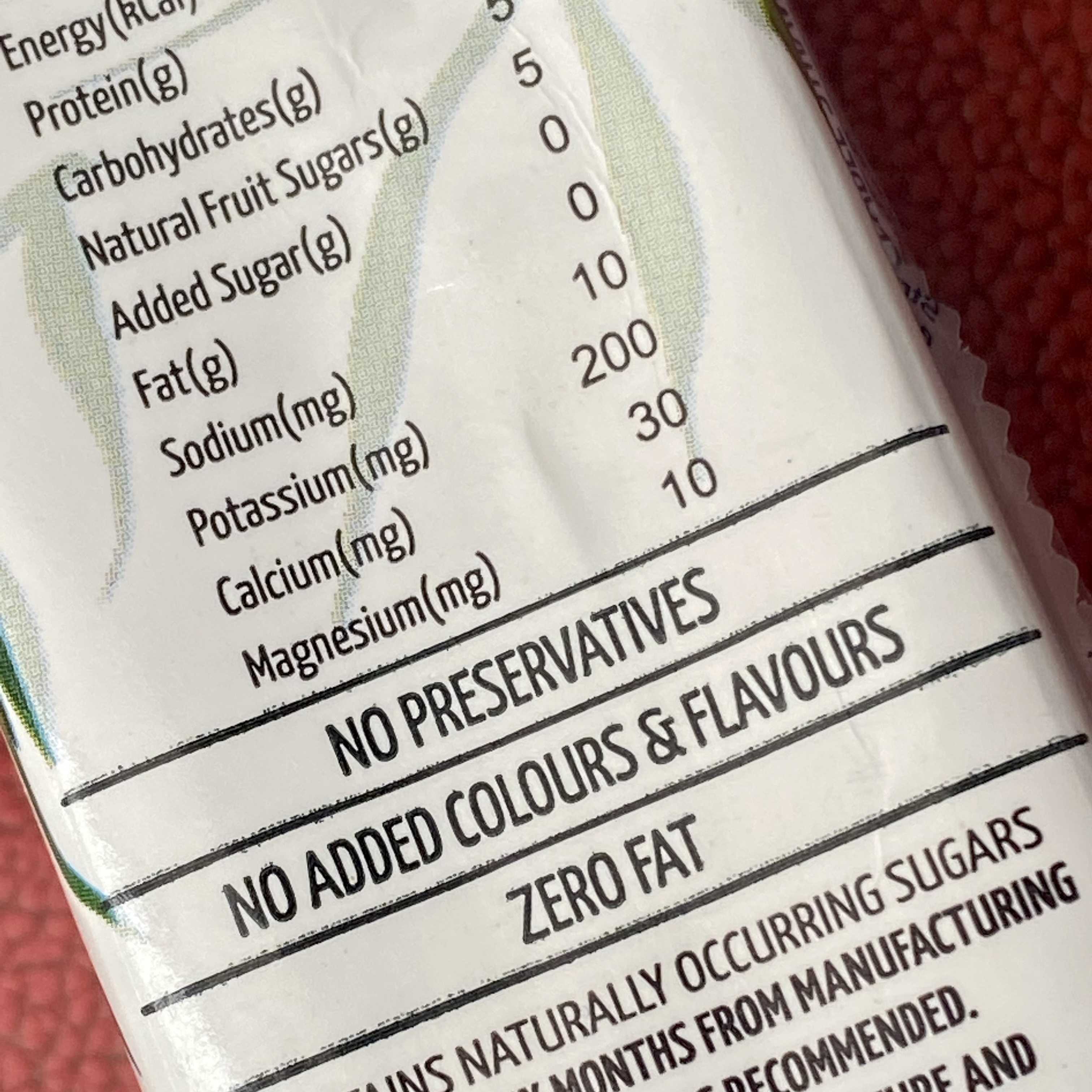 You get exactly what you paid for! It's just like our local nariyal pani! It tasted great, total value for money!.
Jitendra Kashyap, Mangalore