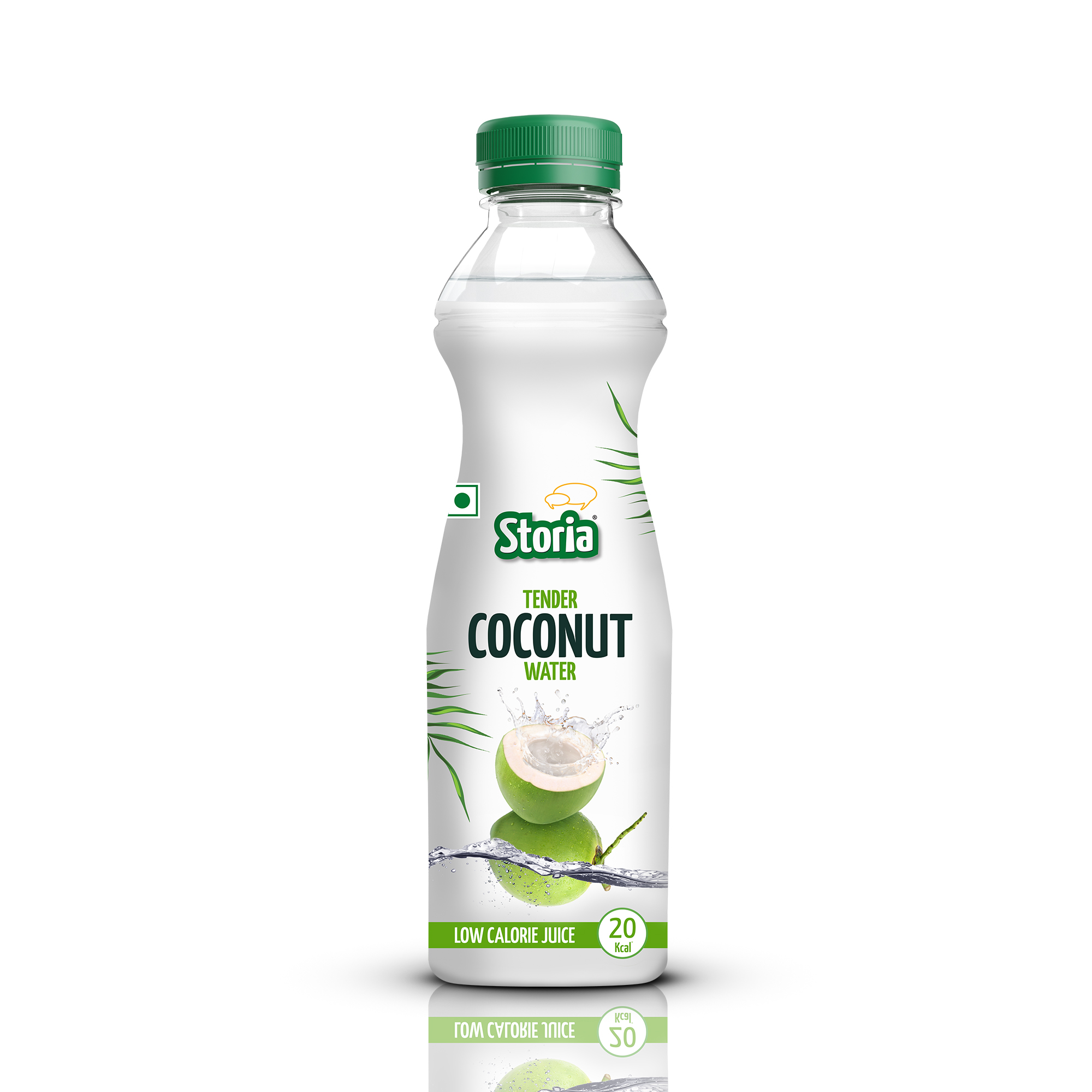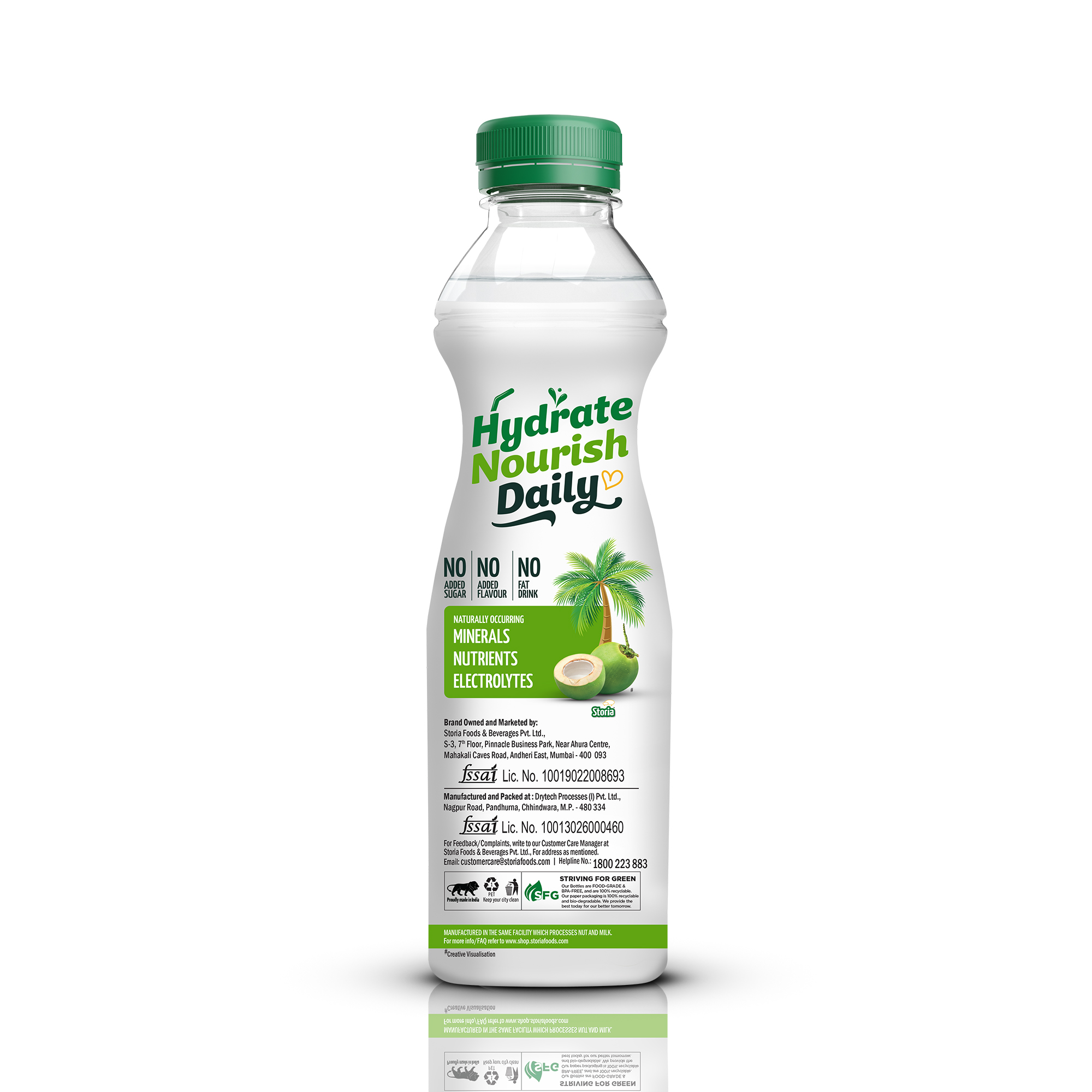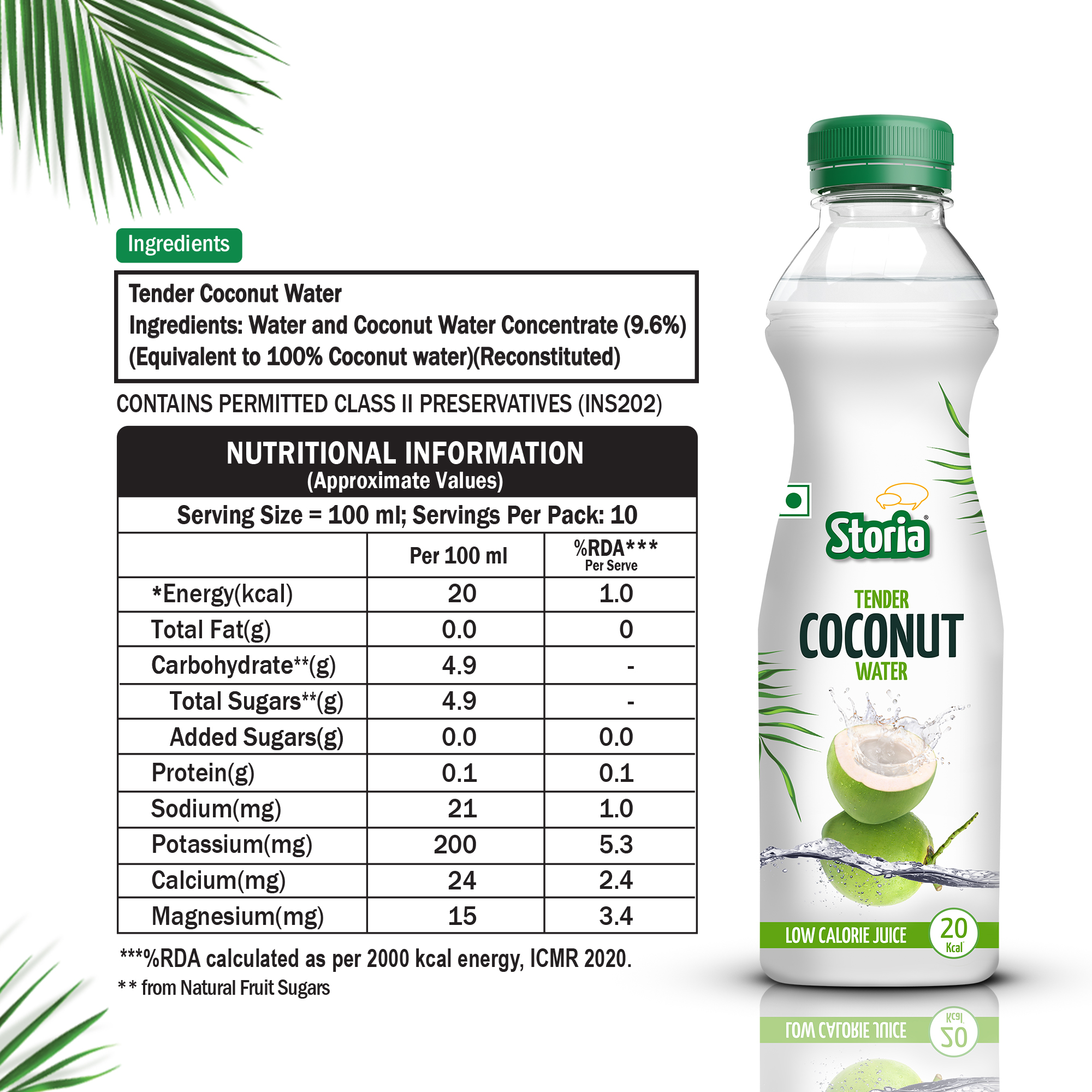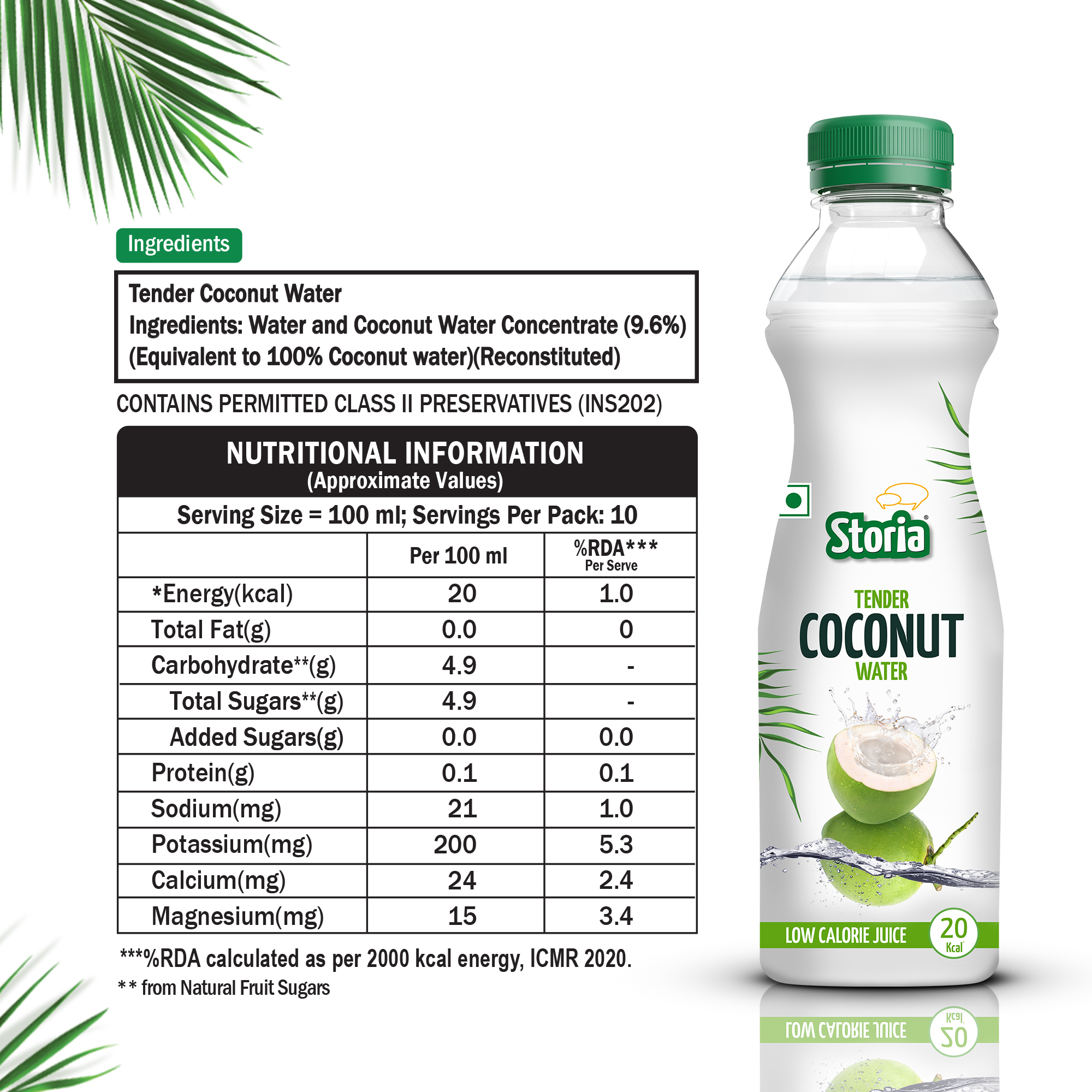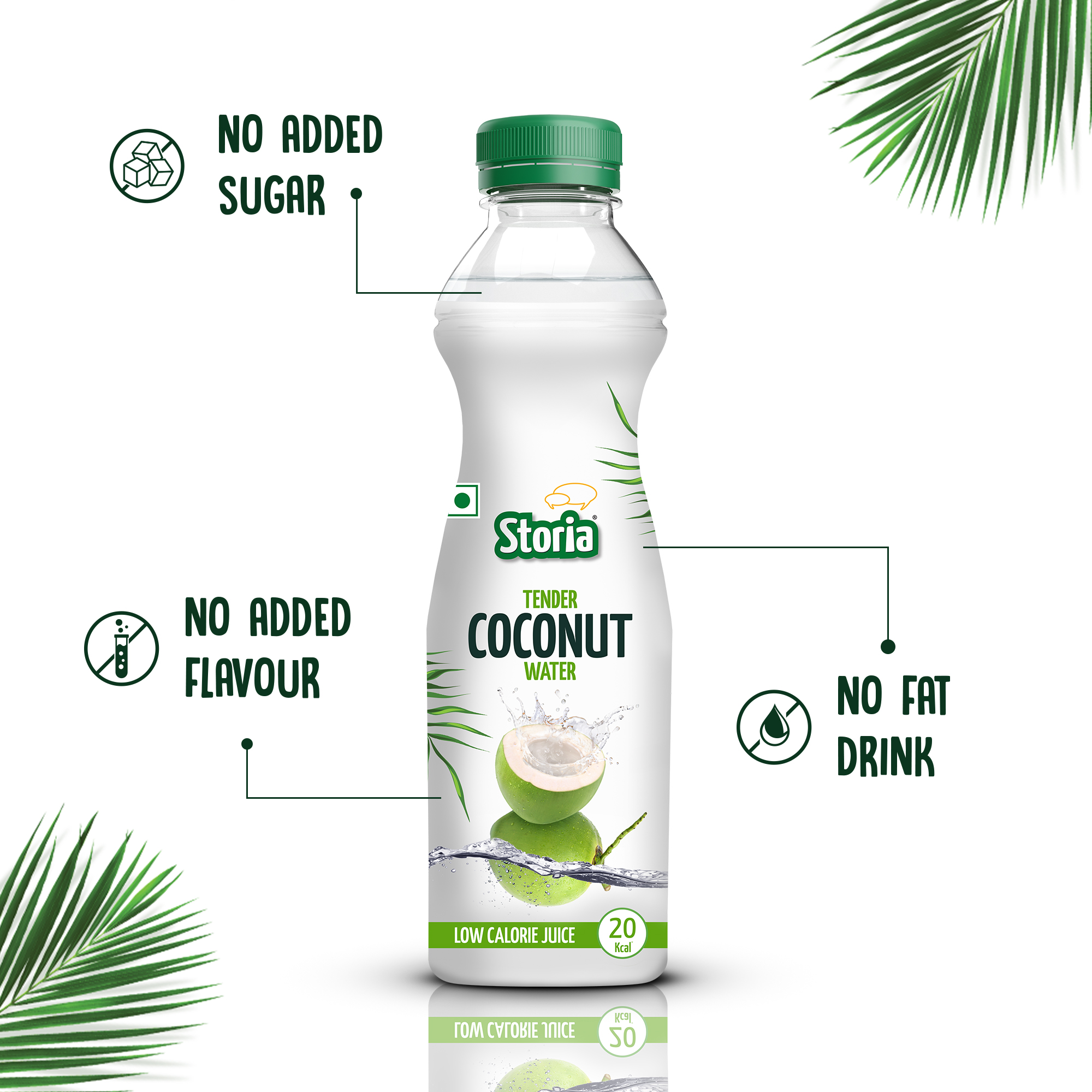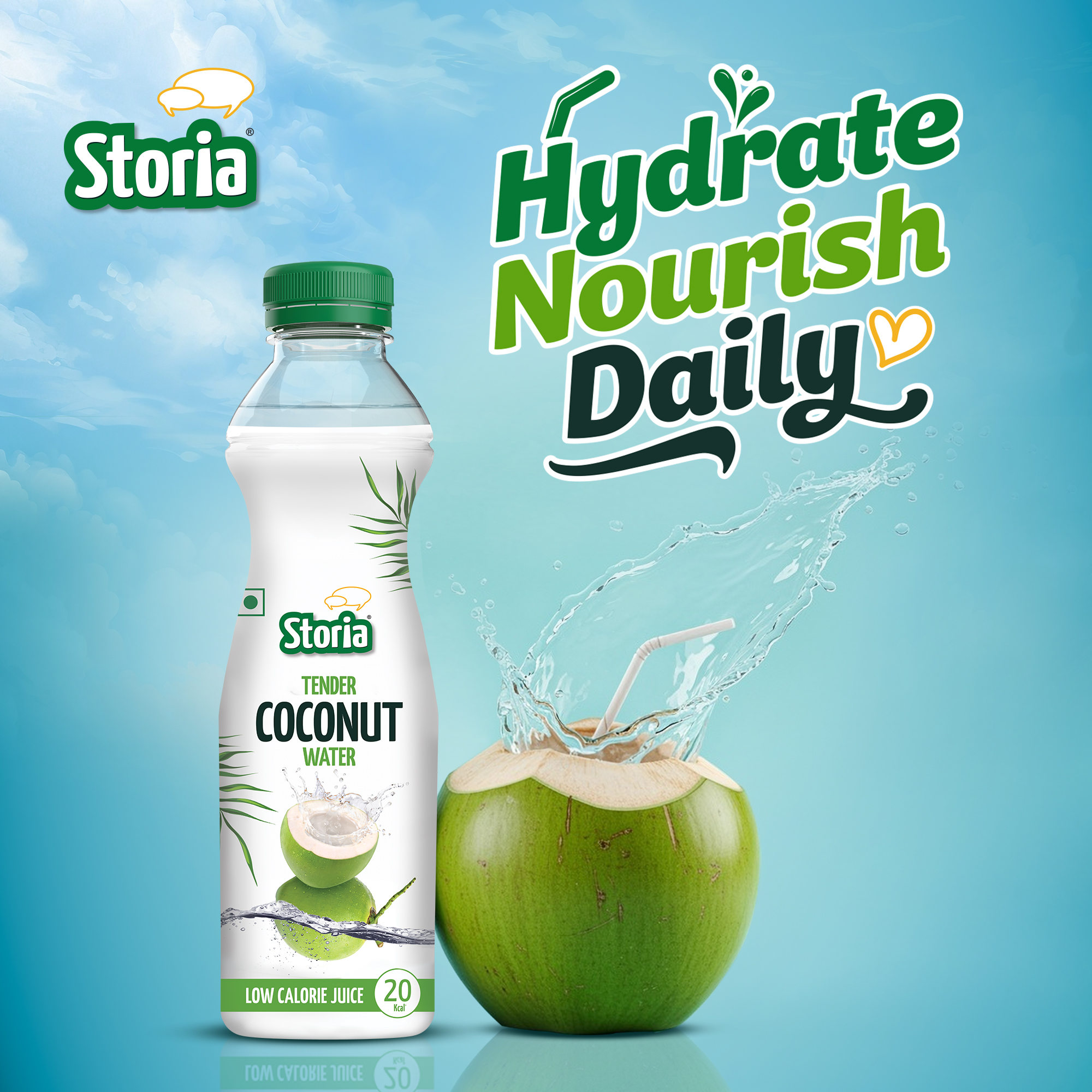 100% Tender Coconut Water 1 Liter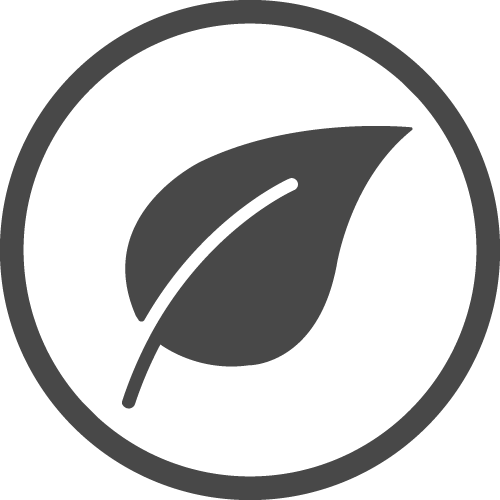 100% Tender Coconut Water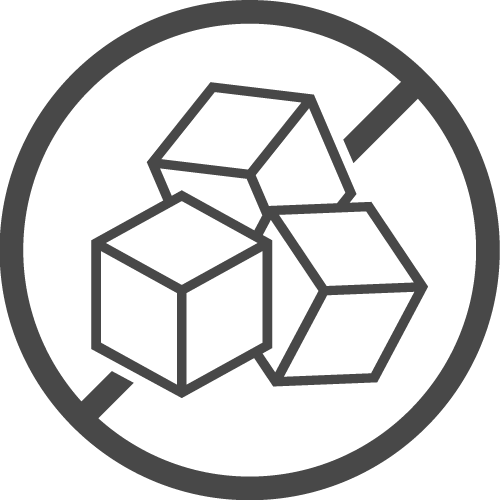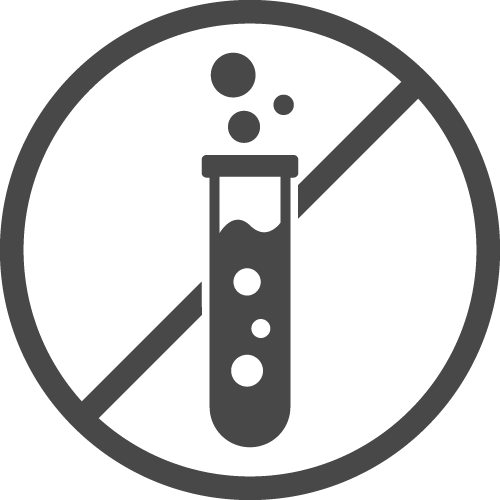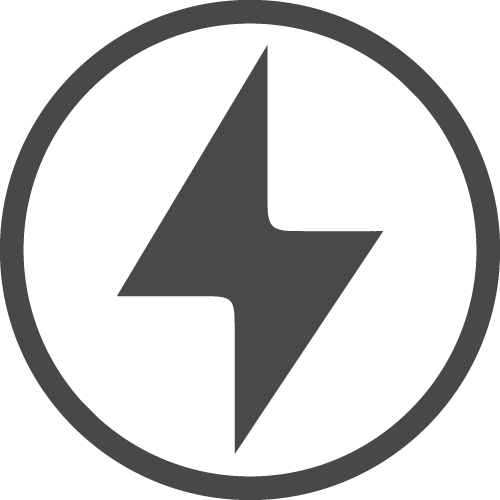 Sourced from the richest coconut belts from India, Storia brings to you 100% Tender Coconut Water with no added sugar & flavour. This refreshing, low calorie drink is packed with electrolytes and perfect for hydration. Take a sip and you'll know it's packed with love, from nature.
Frequently Bought Together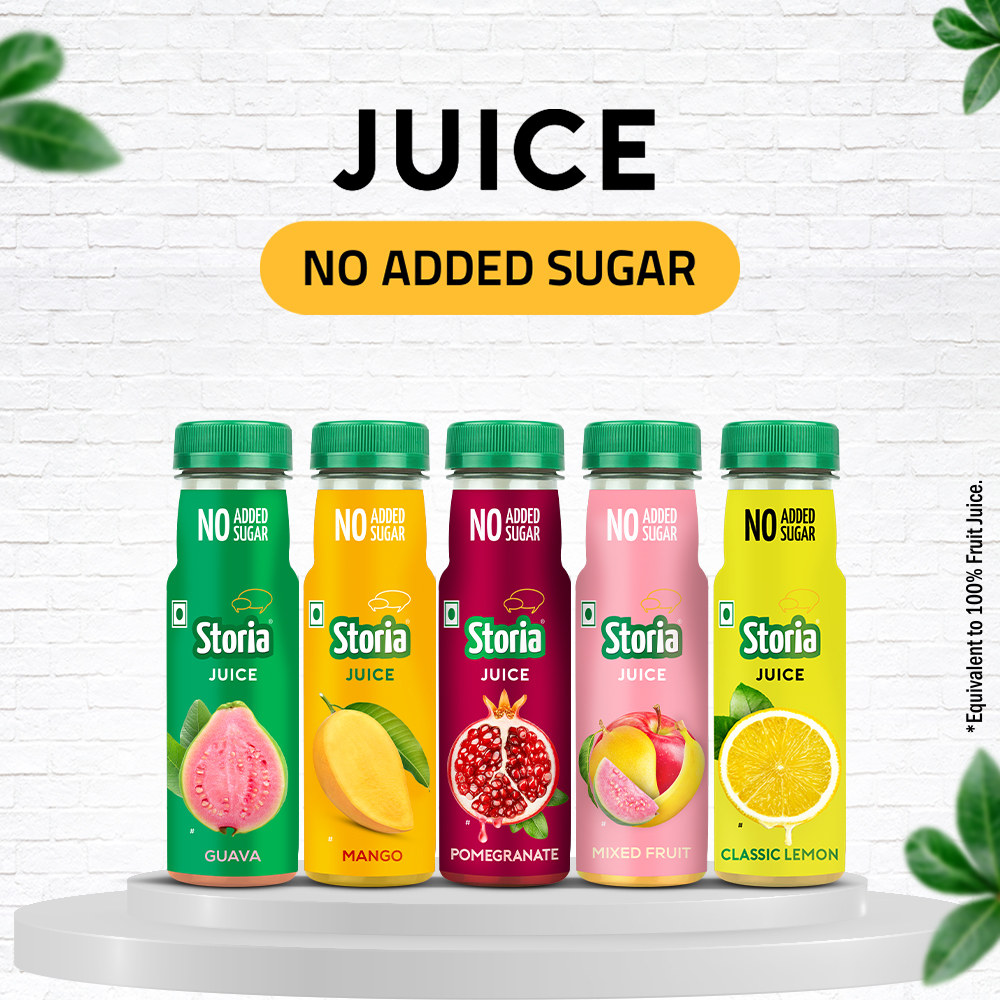 Assorted Pack of Shakes-Pack of  6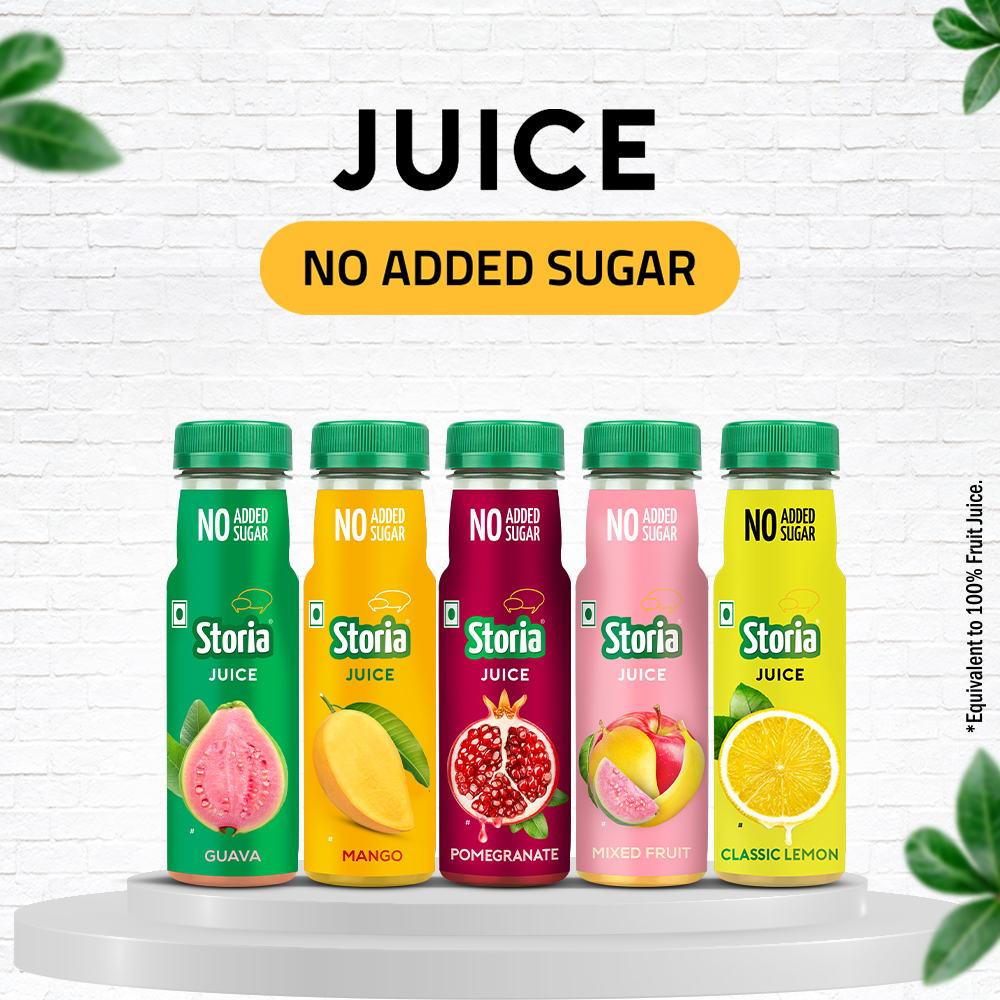 Assorted Pack of 100% Juices-Pack of  6

Know Your Coconut
Coconut Water boosts your immunity and is a great source of antioxidants, besides being a delicious way to just rehydrate and rejuvenate. Low Calories A perfect Hangover Remedy Improves Metabolism Rehydrates Faster
Nutritional Information
SERVE SIZE: 200ml
content
per 100ml
%RDA *** Per serve
* Energy(kcal)
20
1.0
Total Fat(g)
0.0
0
Carbohydrates **(g)
5
1
Total Sugar **(g)
5.1
0
Added Sugar(g)
0 .0
0.0
Protein (g)
0 .1
0.1
Sodium(mg)
21
1.0
Potassium (mg)
200
5.3
Calcium (mg)
24
2.4
Magnesium (mg)
15
3.4
**From Natural Fruit Sugars.
***%RDA calculated as per 2000 kcal energy, ICMR 2020.
Ingredients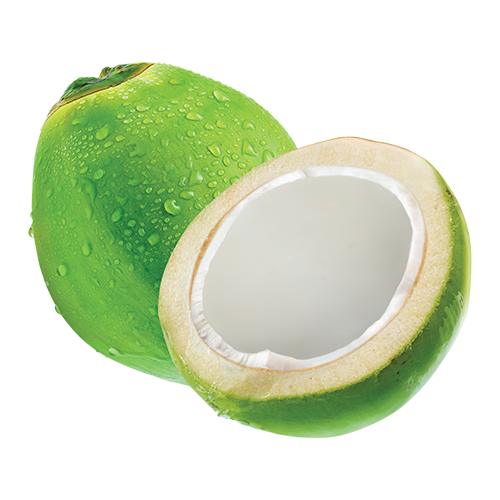 100% Tender Coconut Water
Total 1 Reviews For 100% Tender Coconut Water 1 Liter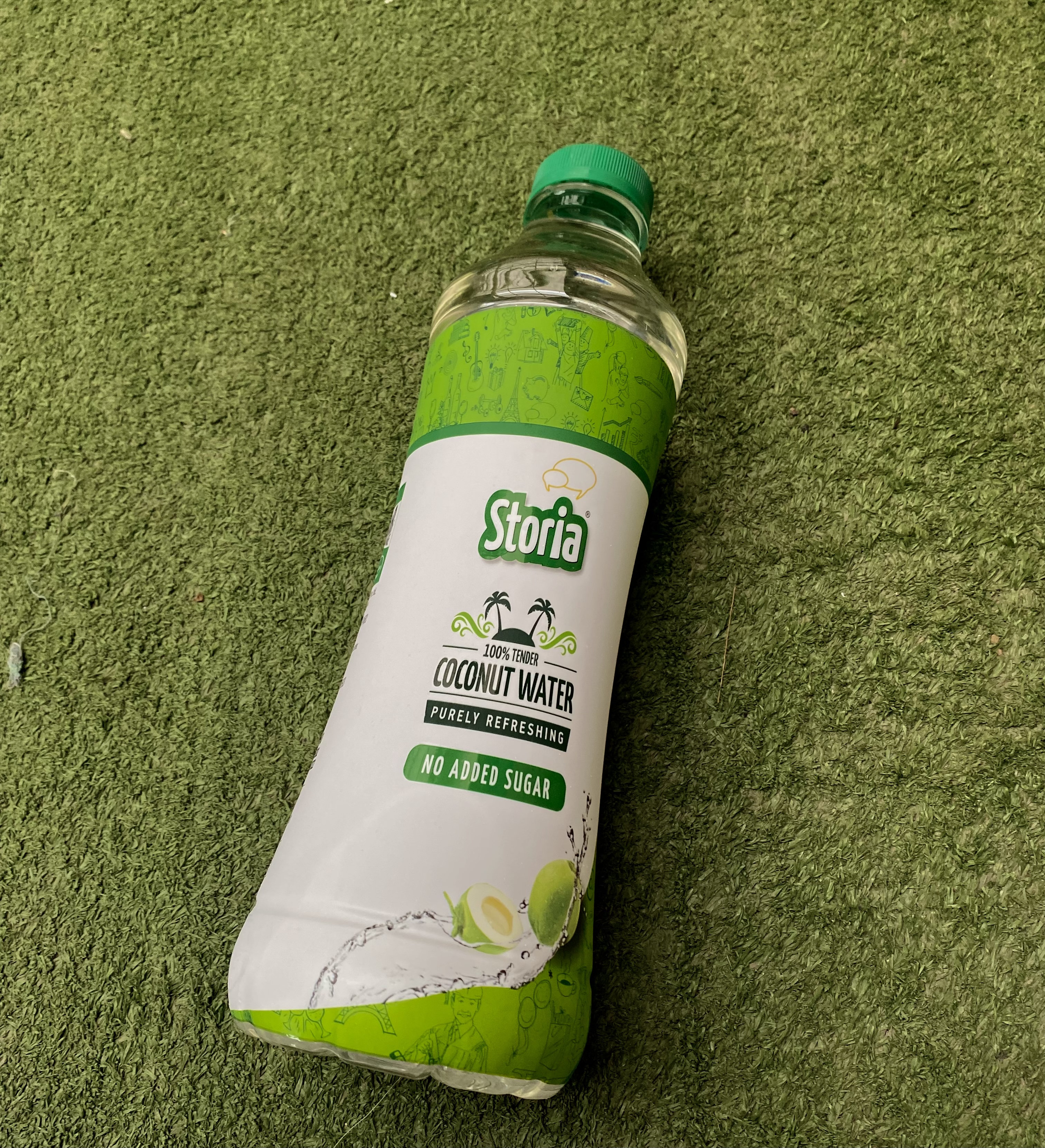 This is my favorite brand of coconut water. The seal is secure but easy to open. The taste is fresh and delicious. We always have a bunch in the refrigerator for a quick pick-me-up.