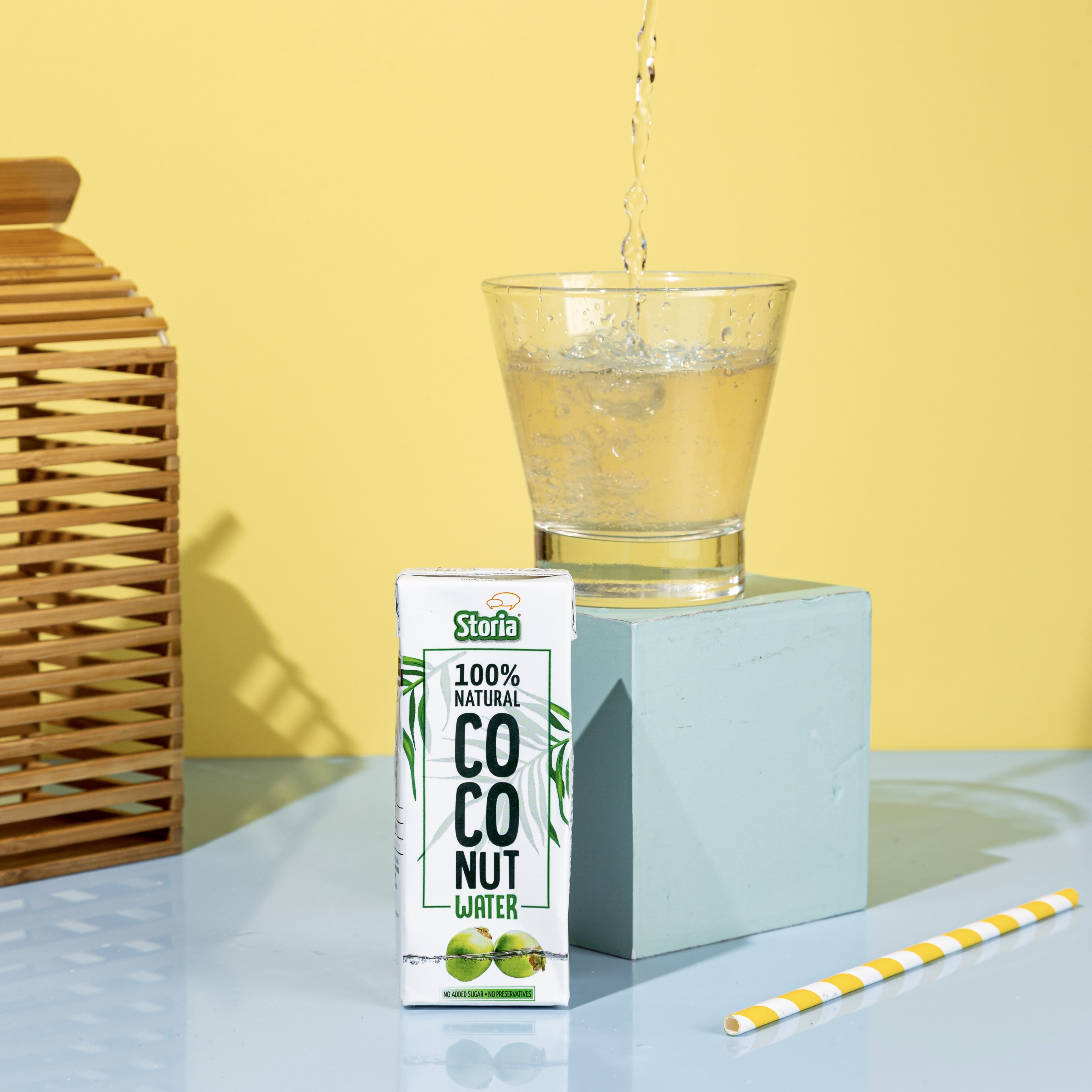 Cool down with Coconut Water - 6 Benefits You Need to Know
If you can't stop complaining about how the rising temperatures are breaking both records and you, we'd suggest you chill (literally) by having one of the best refreshers to beat the tropical summer thirst - Coconut water aka nariyal paani! With loads of electrolytes and authentic flavours, Storia's 100% Natural Tender Coconut Water is your saviour this summer!
We could go on and on about how authentic and natural our nariyal paani is, but you're not here to read about that are you? So we'll just cut to the chase to tell you why coconut water can be your super saviour.
OR
We are (coco)nuts about you and that's why to keep you fit and healthy, we suggest you make coconut water your go-to summer drink! Here's why coconut water can be your super saviour:
OR
Here's why you need this refreshing beverage to quench your dehydrated body :
1.Quick energy booster
Often referred to as 'nature's sports drink', coconut water helps you refuel during and after a workout. Being rich in minerals, electrolytes, and antioxidants, it will rehydrate you quickly and rejuvenate your energy instantly. It's practically petrol for you, only cheaper (LOL). It has no added sugar & no preservatives, so you can have loads of coconut water without fearing calorie gain.

2.Skin saviour
With the sun literally sucking the life out of you, your skin might become dry and flaky. Drinking coconut water might just be handy here. Consuming coconut water will lead to blood circulation and glowing skin. Since coconut water has Vitamin C, which is replete with antioxidant properties, it gives you a youthful and healthy skin. So basically, you've got nature's best dermatologist to solve your skin problems.
3.Sip of Change - Best alternatives to sugary drinks


If your summer drink has added sugar, is it even a summer drink? Swapping sugary drinks with coconut water is one of the best diet decisions you can make (sticking to the decision is another ballgame though). Being mildly sweet, it quenches your craving for a sweet drink while barring you from the extra calorie intake. Clearly the better choice, isn't it?

4.Keeping away from kidney stones
Coconut water is known to be highly effective when it comes to preventing the formation of kidney stones. Due to the presence of minerals, potassium, and magnesium, coconut water leads to increased urine production and flow. Thus, it prevents the formation of kidney stones and reduces the size of the stone, if any, for easy elimination. So the next time your friend recommends beer for kidney stones, you know what to do.
5.Maintaining heart health
Replete with potassium, coconut water is there to save your heart from various diseases as it balances your cholesterol levels. Coconut water will strike any chances of you getting a heart stroke by managing your blood pressure levels. Unfortunately, it does not work with fixing heartbreaks. That one's on you.
6.The best hangover elixir
Coconut water is literally the diet version of your friends trying to sober you up. Coconut water helps recharge electrolytes that might have been depleted by alcohol consumption. Don't forget to stack coconut water bottles with the bar that you stock-up ever so lovingly. You're going to need it the next morning, we can bet on it.
With its all-rounder properties, we don't see why you should ever say no to this magic potion. Take the Sip Of Change with Storia's 100% Natural Tender Coconut Water. Happy summers!